May 1, 2018 @ 07:45
Weather – Mainly cloudy with 40 percent chance of showers. Risk of a thunderstorm this afternoon. Wind south 20 km/h. High 13. UV index 7 or high.
News Tidbits – Wawa Minor Hockey Awards Ceremony is tonight at 7 p.m. at the Michipicoten High School Auditorium. Doors open at 6:30 p.m.
The Soo has seen a second black bear attack. Yesterday just after noon, a woman was walking her dog off leash in the 1000 block of Old Garden River Road.  The woman and her dog inadvertently came between 3 bear cubs that were in the area.  Once that happened; a mother bear very quickly and aggressively charged at the woman. At that point, the dog engaged the bear and allowed the woman time to escape the area.  The bear attacked the dog and the dog sustained life-threatening injuries as a result of the encounter.  The bear did stay in the area for approximately 20 minutes before leaving and police were then contacted. Officers with the Sault Ste. Marie Police Service are working closely with officials from the Ministry of Natural Resources to coordinate a response and resolve this matter.  In the meantime, citizens are reminded to use caution when dealing with bears.  There are many things we can do to reduce the chances of an encounter, then referencing the many 'Bearwise' tips that the MNRF shares every year.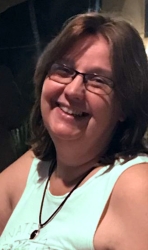 Latest posts by Brenda Stockton
(see all)