Apr 3, 2018 @ 09:57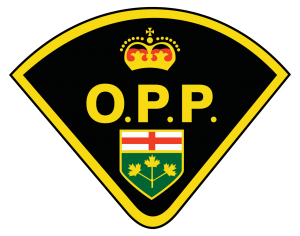 On Saturday, April 1st, 2018, at approximately 02:00 am an officer of the Marathon Ontario Provincial Police (OPP) was conducting patrol on Highway 17 east of Marathon when he observed a motor vehicle traveling westbound at a high rate of speed.
The officer attempted to conduct a traffic stop on the vehicle but it continued to increase its speed failing to stop for police. In the interest of public safety, no pursuit was conducted after a description of the vehicle was obtained.
Officers patrolled the area and the vehicle, a black 2015 Jeep Cherokee, was later located abandoned on a side road 20km west of Marathon. The OPP Emergency Response Team (ERT) was deployed to locate the driver. At approximately 08:30 am a male was located north of the vehicle along a snowmobile trail.
After further investigation, it was determined that Aaron PUDDESTER, a 34 year old male from Coleville, SK was the lone driver of the motor vehicle. He was arrested and charged with:
Possession of Property Obtained by Crime Over $5000 CC354(1)(a)
Dangerous Operation of Motor Vehicle CC249(1)(a)
Flight while Pursued by Peace Officer CC249.1(1)
Race a Motor Vehicle-Excessive Speed HTA 172(1)
Drive Motor Vehicle with Speed Measuring Warning Device HTA 79(2)
Possession of a Schedule 1 Substance-Cocaine CDSA 4(1)
He was transported to the Marathon OPP Detachment and held for a video bail. He was later transferred to the Thunder Bay District Jail to continue with his court appearances in regards to the charges.