Mar 8, 2018 @ 11:28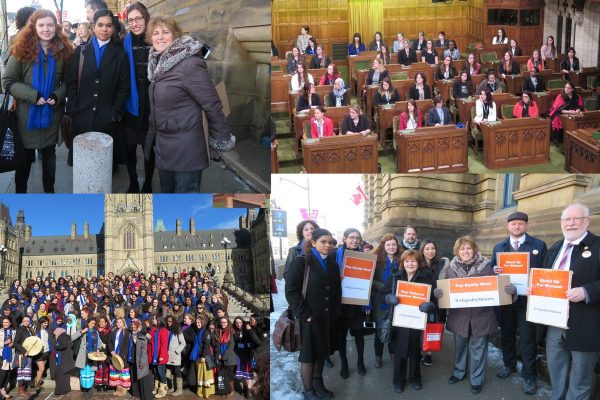 International Women's Day, celebrated every March 8th, has a long history with roots in the suffrage movement and socialist politics.   It is fair to say that in the hundred plus years the day has been observed, the circumstances of a great many women have improved, but the celebration of these social, economic, cultural and political achievements remains as important now as it was when it all began in 1909.
Today IWD has support from across the political spectrum and around the world.  This years' theme is "Time is Now" with the understanding that now, more than ever, there is a strong call-to-action to push forward for gender parity.  While it is true that gains have been made, the World Economic Forum's 2017 Global Gender Gap Report explains that gender parity is still over 200 years away!
From our workplaces, to our governments, in education, and even in place like sports, there is room for greater participation from women.   The benefits of that flow throughout society and growth in one area can influence positive outcomes in others. Education is a great example of this. A 2009 study that followed women in 219 countries for almost 40 years found that, for every one additional year of education for women of reproductive age, child mortality decreased by 9.5 per cent. Education also helps more women enter the workforce which is one sure-fire way we can spark economic growth.
It is a matter of fact that when more women work, economies grow.  The United Nations claims that half of the economic growth in OECD countries over the last 50 years is directly linked to increases in education equality and workforce participation by women.
The benefits of women in the workforce are numerous and irrefutable but there is still a long way to go before we have maximized the full potential of this. Statistics from 2013 confirm that the employment-to-population ratio for women is only 47.1%, lagging far behind the 72.2% for men. In addition to that women are paid less than men, earning only 60-75% what men do in most countries.   If those gaps were to close, it is estimated that the world economy would grow by $17 trillion US dollars.
People may be tempted to say that things are much better in Canada, and while that is largely true, there is always room for improvement at home and an argument to be made for why that is so important.  We view ourselves as world leaders and this is an area we can – and can afford to – lead by example.  Our success will provide a road map for developing countries, but we must take measures to ensure that.  One of those will be closing the wage gap which remains a problem since Canada lags behind the OECD average on this front. According to Statistics Canada from 2017, women working full time only earned 74.2 cents for every dollar that male workers made.  This is only holding us back from building the strongest economy possible.
That is why, as we celebrate International Women's Day with great hopes for women around the globe we must remember to see this is a call to action on behalf of women in Canada too.  We have the ability to be leaders in building a society based in gender parity which is why we must continue to press for progress.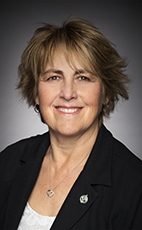 Latest posts by Carol Hughes
(see all)