In Question Period on Thursday, Algoma Manitoulin NDP MPP Michael Mantha said that Kathleen Wynne has ignored the concerns of northern Ontario families being priced out of their homes by property assessment increases that are hundreds of times above the provincial average.
Mantha was joined by 84-year-old Schreiber resident Annie Scott who is struggling just to hold on to the house she has lived in for the past 50 years because of high property taxes that continue to increase year over year. Scott is one of 40 property owners on Walkers Lake that have been calling for change since 2016 but continues to be let down by the Wynne government.
"These residents have seen their MPAC assessments skyrocket by an average of 25 percent with no explanation," said Mantha. "To compare, the provincial average increase is only 20 percent. Mrs. Scott's house has been assessed almost $100,000 more than another nearby house twice its size. She says she can no longer afford to live in her home, but no one will buy it because of the high taxes."
Annie Scott and her family, Keith Scott and Sharon Garon spoke at a press conference Thursday morning. Mantha said that Premier Wynne is failing northern Ontario families, as property tax increases cripple families throughout the region.
"In 2016, farm assessments on Manitoulin Island doubled with no explanation," said Mantha. "I can promise you that the income from these farms did not double. As speculators play havoc with Ontario's real estate market, MPAC assessments have become more arbitrary, inconsistent and unfair. And as the Auditor-General revealed in her most recent report, property owners can't count on the Assessment Review Board to treat them fairly.
"Families like the Scotts have asked the Premier for help, but she has done nothing. When will the Premier fix the MPAC assessment process?" asked Mantha.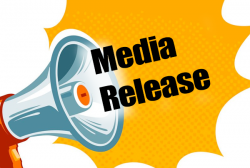 Latest posts by This Media Release
(see all)