Dec 23, 2017 @ 09:39
The Northern Ontario Party applauds, Mike Mantha for his impassionate plea to help the Michipocoten Island Caribou. Unfortunately, this plea by Mr. Mantha comes just before the winter break where most MPPs are focused on their own Christmas plans than wanting to hear about the plight of these caribou.
The Northern Ontario Party understands the caribou herd on Michipocoten Island are in crisis due to a population of wolves that have migrated there.  The NDP and Mike Mantha are now proposing a cost-intensive plan. This plan includes capturing the caribou herd and transporting these animals to another island 130km away.
The NOP believes there is a much simpler and cost-effective solution to this problem; cull the wolf population on this specific island. The cost of trapping and harvesting the wolves on this island would be minimal to the taxpayers and it would stop the decline in the caribou numbers. Once the wolf population is neutralized, the MNRF could simply introduce 3 or 4 female caribou to help stabilize the herd's numbers
This is one of the reasons, the Northern Ontario Party believes it is important for the creation of a Northern Ministry of Fish and Wildlife. Unlike the other political parties of Ontario; The NOP believes we need Northern solutions for Northern problems.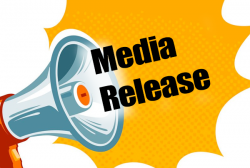 Latest posts by This Media Release
(see all)