Dec 12, 2017 @ 13:14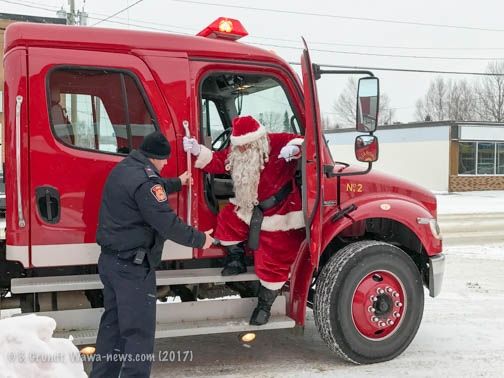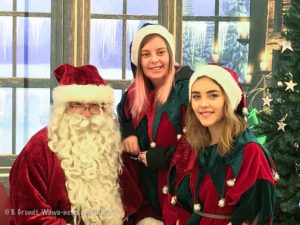 On Saturday, December 9th, Santa made his way to Wawa's Bargain Shop via the Wawa Fire Department's Fire Truck #2. Helped down by WFF Ray Renaud, Santa joined all the kids inside who were lined up and waiting for him.
Once seated in his sleigh, Santa was helped by two elves (right) who took each child up to Santa, where to have a chance to talk to him. Santa enjoyed long conversations with some, and with some children – a very short one. All the children were given a small candy cane as a memento of their visit. While they were visiting with Santa, Marcus Grundt (Superior Image) took a commemorative photograph with all proceeds being donated to the Christmas Hamper Fund.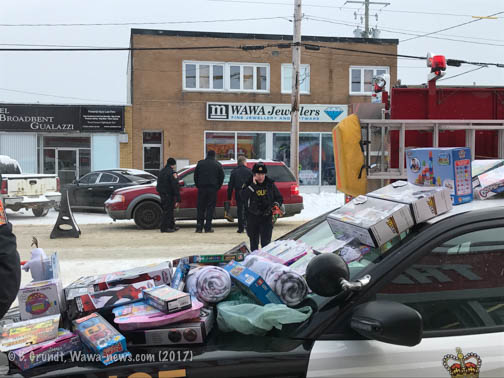 Outside in the bitter cold, SE OPP officers, Wawa Fire Fighters, and Algoma EMS collected tolls from drivers on Broadway Avenue. Some drivers avoiding the toll, offered gifts instead. Inside, monies collected were used to purchase gift items. Every now and then you would see a pair of firefighters or officers shopping with their cart. All items were taken outside and placed on top of the cruiser, soon covering it completely.
In all, an amazing $1,635.00 was raised to buy gifts for the Wawa Christmas Hamper Fund. Thank you to all the emergency service personnel and staff of The Bargain Shop – Wawa who gave up part of their Saturday to help the less fortunate of our community.
A huge thank you to Santa and his elves, who made this day so very special to the children who came to see Santa! Your elves added that extra touch!
Gallery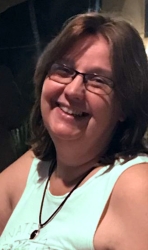 Latest posts by Brenda Stockton
(see all)