Ontario is marking the second annual Treaties Recognition Week by honouring the importance of treaties and helping people learn more about treaty rights and treaty relationships.
This morning, David Zimmer, Minister of Indigenous Relations and Reconciliation, joined Anishinabek Nation Grand Council Chief Patrick Wedaseh Madahbee in Whitefish River First Nation to attend a Living Library event and the launch of two children's books on treaties.
More than 50 Indigenous speakers, including Elders, knowledge keepers and Indigenous leaders are participating in more than 200 Living Library events across the province this week to share their perspectives on the important role treaties played in the founding of Ontario and how they are still relevant today.
Through the Living Library program, public schools, libraries and universities have invited Indigenous speakers to share their knowledge and perspectives on treaties in more than 60 communities across the province. Those who hear these perspectives will walk away with a better understanding of the whole history of Canada, and the importance of honouring treaty obligations.
Promoting greater awareness of treaties is one of many steps on Ontario's journey of healing and reconciliation with Indigenous peoples. It reflects the government's commitment to work with Indigenous partners and rebuilding relationships based on trust and respect with First Nations, Métis and Inuit.
"Everyone in Ontario shares the benefits and obligations of treaties. We also share a responsibility to understand the relationships these agreements created. That's why we're continuing to work with Indigenous partners through Ontario's Treaty Strategy to raise awareness of these relationships during Treaties Recognition Week and year-round." — David Zimmer, Minister of Indigenous Relations and Reconciliation
"It is important for all people in Canada to learn about the land and resources that First Nations people have shared by way of First Nations and the Crown signing treaties.  Young people are learning more about the treaty relationship and understand their responsibility in it.  Everyone is learning more about treaties through events like the Living Library series and from our teacher resources." — Patrick Wedaseh Madahbee, Grand Council Chief, Anishinabek Nation
"The peaceful settlement of Canada was made possible by the agreement of Indigenous peoples to share their territories and resources with newcomers. But those legal and sacred covenants have not always been honoured by government. That's why I share my perspective and knowledge of treaties as a speaker at Living Library events across the province during Treaties Recognition Week. Hopefully, the students who benefit from these learning experiences will become the prime ministers, judges, journalists, teachers, and CEOs of tomorrow who can restore the promises envisaged in the original treaty relationship." — Maurice Switzer, Mississaugas of Alderville First Nation and Living Library presenter
QUICK FACTS
The Treaties Recognition Week Act, 2016 was introduced and passed with the support of all parties on May 30, 2016.
Treaties Recognition Week is celebrated annually during the first full week in November, and runs from Nov. 5-11 this year.
This year, Indigenous speakers are delivering presentations at more than 200 Living Library events – more than triple the number of last year.
Treaties are legally binding agreements that set out the rights, responsibilities and relationships of First Nations and the federal and provincial governments.
Ontario is covered by more than 40 treaties and other agreements, including land purchases signed between 1781 and 1930.
Ontario provides financial support through honouraria to Indigenous speakers participating in the Living Library program.
ADDITIONAL RESOURCES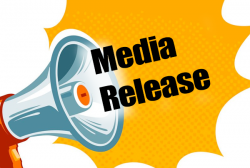 Latest posts by This Media Release
(see all)