David Zimmer, Minister of Indigenous Relations and Reconciliation and Ontario Regional Chief Isadore Day issued the following statement today to mark Treaties Recognition Week:
"Last year Ontario designated the first week of November of each year as Treaties Recognition Week to recognize the importance of treaties, and to bring awareness to the treaty relationships between Indigenous and non-Indigenous people in the province. Today, there are more than 40 treaties and other land arrangements. Everyone shares in the benefits and obligations of these treaties, yet many Ontarians have not had a chance to learn about how treaties continue to shape the places we call home.
As leaders, we have worked together on numerous initiatives to improve relationships between Ontario and First Nations. We have also worked to increase public awareness of treaties between First Nations and the Crown as living documents that continue to be relevant today.
That is why we are proud to be working together to continue to bring awareness to the important role that treaties play in the past, present, and future of Ontario by elevating Indigenous voices and perspectives. This year teachers across the province are inviting Indigenous speakers into their classrooms to share a view of history young people may not have heard before.
Understanding Indigenous perspectives on treaties is critical to reconciliation, and that includes understanding the areas where disagreement still exists both on how treaties were agreed to in the first place and how they are implemented today. This week, we will continue to work together to build a dialogue about Ontario's treaty relationship with Indigenous peoples as well as a fundamental understanding of treaties by listening to each other and working together."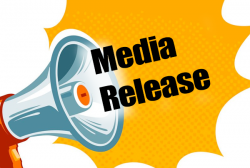 Latest posts by This Media Release
(see all)