Oct 12, 2017 @ 19:38
Wesdome Gold Mines Ltd. today announces its gold production results for the third quarter of 2017 ("Q3").
Mr. Duncan Middlemiss, President and CEO commented, "As a result of improved development rates in Q2, we have significantly increased the mineable inventory of higher grade ore at the Eagle River Underground Mine. Milled underground tonnes increased 27% over Q2, while head grades remain above reserve grades.  Development into the high grade 303 Zone is nearing completion to allow for stope production at the end of Q4, and will be in ore production throughout 2018. Year to date production of 43,184 ounces has us well positioned to achieve our 2017 guidance range of 52,000 – 58,000 ounces."
Tonnes
Milled (t)
Head
Grade
(g/t Au)
Average Mill
Recovery Rate
(%)
Gold
Produced
(ounces)
Eagle River Mine
44,421
9.71
96.05%
13,313
Mishi Open Pit
38,638
2.03
86.34%
2,181
Q3 2017 Production
83,058
6.14
94.55%
15,493
Note: Numbers may not add due to rounding
Gold ounces sold were 13,069 ounces at an average sales price of CDN$1,619 per ounce, (revenue of CAD$21 M) exceeding the company's internal budget of CDN$1550 per ounce.
"Additionally, we are pleased to announce that in Val d'Or, Quebec we expect to resume drilling on the Kiena Deep discovery next week.  The new drill bay has been completed from the exploration ramp, and we are currently mobilizing an existing diamond drill to the newly established platform."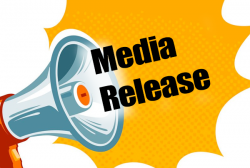 Latest posts by This Media Release
(see all)