Sep 11, 2017 @ 17:29
Following the devastation arising from Hurricane Irma, FortisOntario has deployed 6 employees to support sister utility FortisTCI in its extensive
power outage restoration efforts in Turks and Caicos. Crews have been sent from Canadian Niagara Power, Algoma Power and Cornwall Electric.
"Our thoughts are with the people of Turks and Caicos and their families during the difficult time of hurricane restoration, and we are very proud that our team from FortisOntario can assist in these efforts. We look forward to their safe return."says Scott Hawkes, President and CEO, FortisOntario.
In total, Fortis utilities sent 58 employees to help in the restoration efforts including resources from FortisOntario, FortisBC, FortisAlberta, Maritime Electric and Newfoundland Power. The comprehensive restoration will prioritize restoring power to critical infrastructure such as water supply systems, as well as to emergency response organizations like fire, police, hospitals and shelters. All other efforts will be organized and prioritized once on the ground and all precautions will be taken to ensure the safety of the workers and the residents during this restoration effort.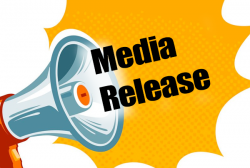 Latest posts by This Media Release
(see all)