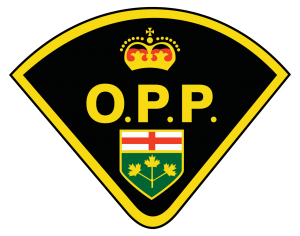 The Ontario Provincial Police (OPP) responded to two road fatalities over the long weekend during their provincial Distracted Driving campaign.
The first collision occurred near French River on Friday, September 1, 2017, claiming the life of a 25 year-old woman. The second incident involved a motorcycle colliding with a motor vehicle on Monday, September 4, 2017. The 59 year-old male motorcyclist succumbed to his injuries on Tuesday morning.
Many drivers ignored the OPP's pre-weekend warnings about the serious threat they pose on our roads when using their cell phones, other hand-held devices and engaging in other forms of distraction while driving.
Officers laid 444 distracted driving charges throughout the weekend, bringing the 2017 year-to-date number of charges close to the 9,000 mark.
The OPP also reported that July and August saw particularly high numbers of road deaths.
A total of 92 people died on OPP-patrolled roads between July 1 and August 31, 2017 – the highest number of deaths over this two-month summer period since 2010.
So far this year, 208 people have died in road crashes, along with 24 boating and 13 off-road vehicle fatalities.
---
The Superior East Detachment of the Ontario Provincial Police (OPP) had a busy long weekend.
The Labour Day Weekend included a distracted driving campaign. Officers patrolled the highways and issued the following charges; 84 for speeding, 1 racing, 2 seatbelts, 2 for distracted driving, 4 Other Highway Traffic Act charges, 5 hazardous moving violations, 1 Compulsory Automobile Insurance Act and 2 impaired driving charges.
Officers also responded to 62 calls for service and conducted several Reduce Impaired Driving Everywhere (RIDE) initiatives.