Weather – A few showers ending near noon then a mix of sun and cloud. Risk of a thunderstorm this morning. Wind becoming southwest 20 km/h gusting to 40 this morning. High 20. Humidex 25. UV index 8 or very high.
News tidbits –
Algoma Public Health has issued a swimming advisory for:
Big Point Park, located in Hilton Township on St. Joseph Island
Beech Beach, located in Jocelyn Township on St. Joseph Island
The test results of water samples taken on July 23, 2017 exceeded the Ministry of Health and Long-Term Care's bacteriological guidelines for safe swimming/bathing.  It is unsafe to swim at beaches with increased levels of bacteria.  When sample results return to safe parameters, the swimming advisory will be removed.
Before swimming, take into consideration the past day's weather and the current conditions of the beach.  Water may contain high levels of bacteria for up to 48 hours following heavy rainfall, high winds, or increased number of waterfowl.  The public is encouraged to visit the Beach Warnings section on their website to view an interactive map of the beaches sampled and any current warnings or postings.
Drag races are looking for volunteers – they are looking for help with take down/set up on Thursday and Sunday, people to BBQ for the volunteers, show people where to park, work at the start line and in the starter shack, work at the gates collecting admissions and people to empty garbage cans throughout the weekend. Contact a member of the committee.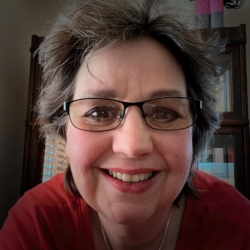 Latest posts by Brenda Stockton
(see all)