Jun 26, 2017 @ 08:52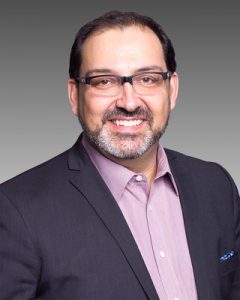 When we introduced Ontario's Fair Hydro Plan in March, our government committed to fundamentally restructuring the system to deliver the biggest cut to electricity rates in Ontario's history.
I'm happy to say that the Fair Hydro Plan is now a reality. And I believe this is the fairer way forward.
This past week the Ontario Energy Board (OEB) announced it had taken the final steps to lower electricity prices by an average of 25 percent for all residential consumers in the province. As many as half a million small businesses and farms will also benefit.
The OEB, the province's independent body that sets rates, lowered bills in response to the Fair Hydro Act, 2017, which passed in the Ontario Legislature on May 31. All Progressive Conservative and NDP MPPs in attendance that day opposed our plan to bring down electricity rates and voted against the Fair Hydro Plan. Some have suggested that the OEB deny any utility rate applications – effectively slashing continued investments in our electricity system, putting reliability at risk.
I need to be clear on this: that is the wrong approach. It would send us back to the days of an unreliable electricity system, when brown outs and black outs put Ontario's economy and people at risk. The OEB has a critical role to play protecting Ontarians from unfair electricity rates, while ensuring that utilities can keep the lights on. We are making sure the OEB can continue to serve in this important function. In fact, over the last eight years, the OEB has reviewed over 100 major rate applications and reduced requested rate increases by an average of about 40 percent.
Relief through the Fair Hydro Plan is immediate. We also designed these reductions to last, by holding electricity rates to inflation for four years. In addition, we're updating our Long-term Energy Plan, which will continue our trend of taking costs out of the electricity system and making it more affordable for ratepayers.
Fifteen years ago, our electricity system had become unreliable, the victim of years of neglect by governments of all stripes, which culminated in the unforgettable blackout of 2003. We had to reinvest in our system, and that came at a cost to ratepayers. But the fact is electricity bills were becoming unaffordable for too many people. Premier Wynne and I spoke to people across the province about their electricity bills, hearing how they were struggling with rising payments.
In September 2016, we announced an eight percent rate reduction, equivalent to the provincial portion of the HST. But that wasn't enough. People's bills were still increasing too much, too fast. As we continued to listen to peoples' concerns it became clear that we needed to bring even more relief, and it had to apply to everyone in the province, which led to our Fair Hydro Plan. We heard that the most vulnerable among us needed even more support. That's why we expanded the Ontario Electricity Support Program (OESP), providing 50 per cent more support in the form of monthly credits for people with low incomes. Today, more households are eligible for the program than ever before.
People in rural and Northern communities also pay more for electricity, because it takes more infrastructure to deliver electricity to where they live. Today, the Rural or Remote Rate Protection program has been expanded to help about 800,000 households – cutting electricity bills by 40 to 50 per cent for eligible customers, effective July 1.
These changes to the way we pay for electricity are fairer, and they are lasting. We can afford them because of Ontario's strengthening economy, which is the fastest growing in Canada, and we need them to ensure the growth in our economy translates to more opportunity and security for people right across Ontario. There is no better way to use the province's recently balanced budget than by giving everyone the break they need on their hydro bills. It's the right thing to do for Ontario and the fair thing to do for your family.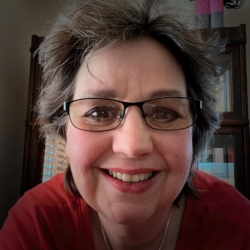 Latest posts by Brenda Stockton
(see all)