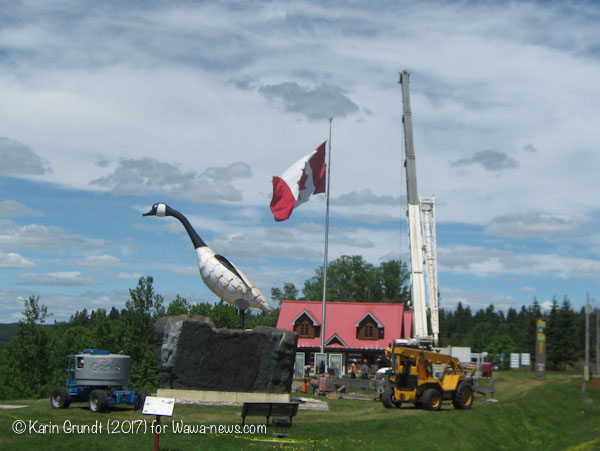 After 50+ years of standing guard at the entrance of Wawa, and overlooking the Magpie Valley, The Wawa Goose as sculpted by Dick Vanderklift has come down. It only took a few moments once the wings were removed, and legs cut for the goose to be lifted down. The people who were there were of mixed feelings, sad to see their guardian go, but excited for the new goose to take over.
The original Goose was sculpted by Dick Vanderklift in a shop in Sault Ste. Marie. The winner of a contest, the Goose was created from steel from Algoma Steel (and ore from Algoma Ore Division, Wawa), painted by hand, and trucked by flatbed to Wawa. It replaced the very first Wawa Goose commissioned Al Turcott, and sculpted by Franz Koci.
The Goose was intended to draw people into Wawa, and it has succeeded far beyond it's original goal. The Wawa Goose is known not only in the province of Ontario, but throughout the world becoming a favourite stop for selfie's, family pics, tour group shots…
My thanks to Karin Grundt and Pamela Sabourin for taking the time to capture these historic images for Wawa-news.com.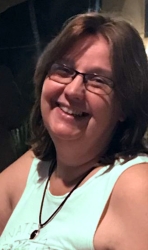 Latest posts by Brenda Stockton
(see all)