Jun 27, 2017 @ 14:54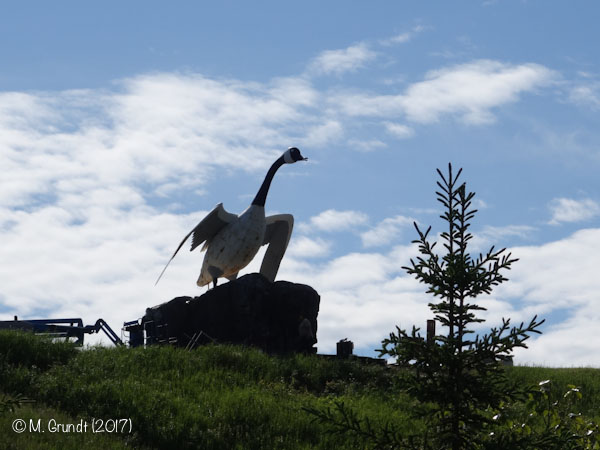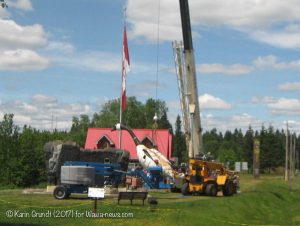 We are all saddened to see the second goose go. It was with mixed feelings that I watched via webcam the removal of the Goose from the monument yesterday afternoon. Sad to see something that was a part of my childhood slowly deteriorate over the many years. I remember every time we went to visit family in Tennessee or Quebec, that seeing the Goose meant we were home. Riding the school bus in from Camp Michi-Wawa, seeing the "WAWA' in white painted rocks on the hill. In the winter, wondering if I would see the rays of sun peeking around the goose. Later as Marcus' assistant, taking wedding photographs at the Goose.
Everyone in Wawa has similar stories. Karin Grundt, my mother-in-law has penned two books "My Life in the Shadow of the Goose'. In 50+ years, several generations have known no other Wawa Goose, the first, the concrete one fading in memories now.
This Wawa Goose has served us well and to the bitter end. I've been terrified over the past couple of windstorms that I would wake to find the Goose on the ground – a sad end to such a proud bird. But tenaciously, the Wawa Goose has stayed on its perch, surprising even the men taking it down. I was told that several times the Goose resisted, hitting back, brushing its wingtips on the men's heads as they ducked beneath to work!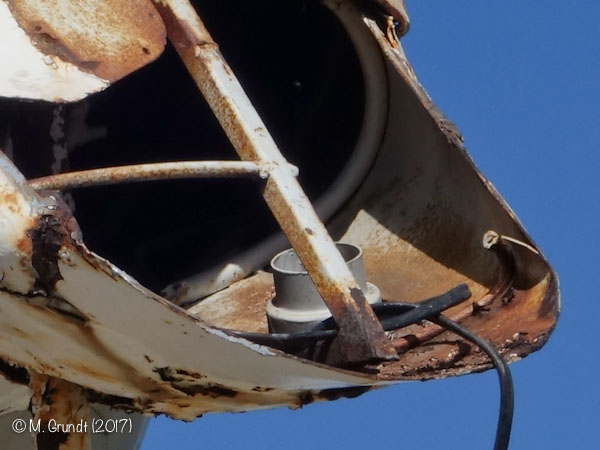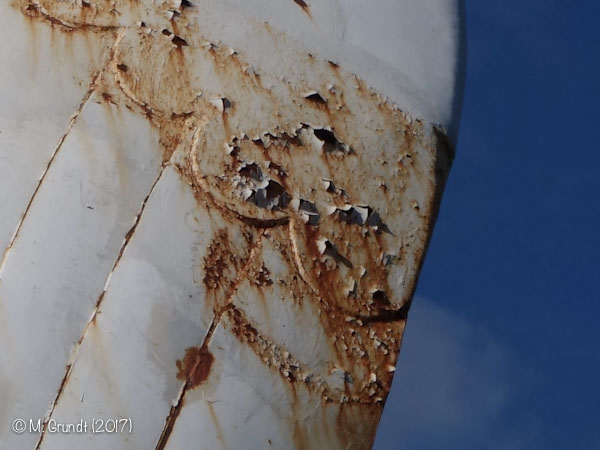 The rust has eaten the insides, weakening supports, some more than others. It was shocking to see the detoriation of the feet. At first look they appear okay, but by afternoon it was quite clear that not only was the wings in jeopardy, the feet supporting the statue were also at risk.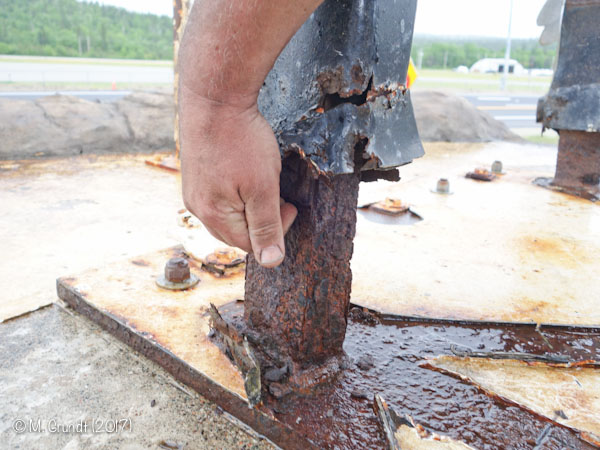 Our Goose has survived many hot summers, foggy summers, and cold winters – but it is certainly time to retire, and with grace.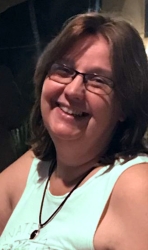 Latest posts by Brenda Stockton
(see all)