May 18, 2017 @ 07:23
Weather – it is a cold, wet, dreary kind of day. Environment Canada's forecast doesn't make it any better. "Periods of rain changing to periods of ice pellets then changing to periods of freezing rain mixed with ice pellets near noon and ending late this afternoon then cloudy. Risk of a thunderstorm early this morning. Wind northeast 30 km/h gusting to 50. Temperature falling to zero this afternoon." There is a freeezing rain warning in effect.
News tidbits – Don't forget the Wawa Public Library is holding their Sleepy Time Story Time tonight beginning  at 5:30.
Sad news for Soundgarden fans, Chris Cornell of Soundgarden passed away last night in Detroit. The family has asked for privacy at this time.
Hard to believe it has been 37 years since the eruption of Mount St. Helen in Washington state, leaving 57 people dead or missing.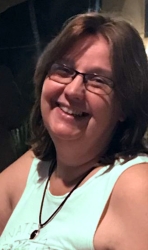 Latest posts by Brenda Stockton
(see all)