May 10, 2017 @ 12:19
MPPs Norm Miller and Vic Fedeli challenged Northern Development and Mines Minister Bill Mauro to show them the books to prove that the Ministry's budget has not been cut.
"The facts are clear: page 241 of the Budget shows the Ministry of Northern Development and Mines has slashed $70 million from their budget," said Nipissing MPP Vic Fedeli.
The Minister for Northern Development and Mines claims that the reduction between the 2016/17 expenditures and the 2017/18 budget for his ministry is "due to the fact that the Ministry undertook $100 million worth of one-time, unanticipated mine site rehabilitation last year."
"That's nonsense," added Fedeli. "How does that explain this year's budget being even lower than the 2014 budget three years ago?"
Verifiable Facts:
The 2017 budget lists the interim expenditures by the Ministry in 2016/17 as $837 million and the budget for 2017/18 as $767 million. (Page 241, 2017 Ontario Budget Papers)  It also lists the 2014 budget as $804 million.
The Ministry's Estimates Briefing Book for 2016-17 says the following about abandoned mines rehabilitation:
The Government has invested almost $160 million in Ontario's mineral sector activities to date; including but not limited to:
$110 million in the Abandoned Mines Rehabilitation program (since 2003).
In 2015-16, Ontario provided $5.87 million to conduct reclamation work on 11 sites.
(https://www.mndm.gov.on.ca/en/about/published-plans-and-annual-reports/estimates-briefing-book-2016-17)
If $110 million was spent between 2003 and 2016 through the Rehabilitation program, it is unlikely they spent another $100 million in just 2016/17.
In addition, there was no mention in last year's budget that there was any 'one-time' funding.
"The Minister says one thing but all the evidence tells a different story," said Parry Sound-Muskoka MPP Norm Miller. "I'm sure Ontarians understand why we won't just take the Minister's word. Until the Minister shows us the evidence of his supposedly unanticipated $100 million expenditure, we will continue to ask why the budget has been cut by $70 million."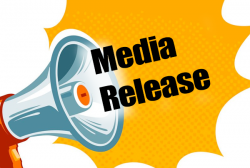 Latest posts by This Media Release
(see all)