May 3, 2017 @ 07:55
Weather – It sure looks pretty outside with all that blue sky! Today it should be mainly sunny with a high of 8. Tonight it will cloud over and temperatures will drop to 2C with a 40% chance of rain.
Roads – All the highways are bare and dry with the exception of Hwy 17 from Sault Ste. Marie to Montreal River Harbour; there are some bare and wet sections.
Local – Hackers are demanding $54K from Cambrian College. Is your data protected? Do you have safe browsing habits? Time to be sure that your stuff is safe.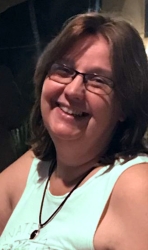 Latest posts by Brenda Stockton
(see all)