Apr 19, 2017 @ 17:45
The following email written by Robin Maj, Branch Manager, RBC Wawa, was sent to Wawa-news.com explaining the recent news that the Royal Bank Branch was closing in Dubreuilville.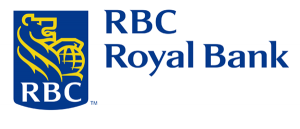 April 19th, 2017
Thank you for reaching out.
While we may be moving, we are not leaving this community.
Through our mobile sales force, our telephone and online banking experts, and/or, for those who enjoy doing banking through their mobile devices, we will remain committed to Dubreuilville as we work directly with our personal and business clients to find tailored solutions that work best for them.
Our Mobile experts include Financial Planners, Investment & Retirement Planners, Mortgage Specialists, Commercial Bankers and Small Business advisors.
We are aware of questions regarding available bandwidth in the Dubreuilville community and want to Online and mobile banking are just two of many channels that we provide clients when choosing to do business with us.
24/7 Telephone Banking is available to clients where they may choose to speak directly to a live representative or transact through the buttons on their phone. Our telephone representatives are available to speak to all of our clients' needs including credit, investments, and everyday banking.
Through each of the above channels, we remain committed to providing financial services and the advice and expertise that accompanies these services.
As an additional example of our commitment to remaining present in Dubreuilville, we are actively exploring the feasibility of retaining an RBC Cash Counter in the community to address concerns with everyday access to cash.
Our branch network continually evolves and changes as we seek to serve our clients where and how they wish to conduct their banking. In some circumstances, this may involve combining branches, relocating certain branches or opening new ones. These decisions are made after careful consideration of how we can best serve our clients in the market.
The decision to consolidate isn't a reflection on this community or its economy but a reflection of the changing ways our clients are choosing to do business with us as an industry.
Branches remain an important part of our presence in Canada. We have a long and rich history in this region both urban and rural, and we look forward to continuing our contributions to community initiatives and organizations through donations, sponsorships and employee volunteerism.
We recognize that changes may be challenging for some of our clients, and we apologize for any inconvenience they may cause. We are committed to working with our affected clients to find solutions that will work for them. We are encouraging our clients to visit us and sit down with our team to explore solutions meaningful to them.
Robin Maj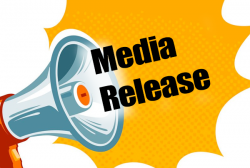 Latest posts by This Media Release
(see all)