Mar 31, 2017 @ 09:56
Do you love to care, nurture, protect, inspire, explore, ride, push, climb, hike, build, create, design, jump, leap, move, play, wrench, shine, cook, run, soar, or the moment you know you are doing what you love?
Let Sault College help you find what you love on Saturday, April 8 from 10 a.m. – 2 p.m. at our annual Open House. This exciting day will allow you to get a glimpse into a future at Sault College with the opportunity to explore our campus, including residence and the Aviation Hangar, learn more about our world-renowned programs, and interact with our knowledgeable faculty and staff. As an added incentive, those who attend will also be entered for a chance to win $2,500 towards their tuition*!
Guests are also invited to attend information sessions on Sault College's student financial assistance program, which will provide valuable tips on the various financial assistance available to students while studying at Sault College. Sault College Health, Counselling and Accessibility Centre staff and counsellors will also be onsite in the Health and Wellness Centre to answer any questions and highlight the many ways they can support you as a student of Sault College. They are also available to meet one-on-one to speak about your individual needs.
"Our annual open house will give you an exclusive look into everything Sault College has to offer," says Laurie Burrows, Director, Enrolment and Financial Services. "Choosing which College to attend is an important life decision and we're here to help you decide and get you one step closer to finding your passion," she adds.
This event is open to the public and everyone is encouraged to attend! Lunch will be provided and free parking is available in the J South parking lot located near our Health and Wellness Centre. Enter through the Health and Wellness entrance (F wing) and take the next step in finding what you love!
Register today at Saultcollege.ca/openhouse. For more information, contact Student Recruitment at 705-759-2554 ext. 2222.
Welcome to the real you. Welcome to Sault College!
*Must be present to win, prize only eligible for student beginning the first semester of a program fall 2017.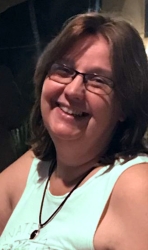 Latest posts by Brenda Stockton
(see all)