Mar 11, 2017 @ 06:34
MacDonald Mines has created a Technical Advisory Committee; Jean-Philippe Desrochers, James Franklin, Ph.D., FRSC, P.Geo., Mackenzie Watson, B.Sc., P.Geol., P.Eng. and Hadyn Butler, B.Sc., P.Geo., P.Eng. and contracted Expedition Group of Companies Inc. to conduct the trenching of the Oxide Sands, one of the main gold targets on the property.
From their press release, "The Oxide Sands are interpreted to be derived from the weathering of an auriferous and pyritized Algoma-type iron formation. The pyritized iron formation has been traced over a 2km strike length. In 2002, the Oxide Sands were sampled over 332.5 metres along strike. They were reported to reach a depth of at least 8 metres and contained an average gold grade of 3.45 g/t and an average silver grade of 29.99 g/t.
The objective of MacDonald's trenching program is to confirm the Oxide Sands' strike length and thickness and to undertake a systematic sampling of the mineralized horizon over the total strike length."
The Wawa-Holdsworth Project is approximately 285 hectares, located 20 kilometres northeast of the town of Wawa.

About MacDonald Mines Exploration Ltd. - 
MacDonald Mines Exploration Ltd. is a mineral exploration company headquartered in Toronto, Ontario, Canada. Previously focused on Copper and Zinc (VMS), and Nickel exploration in the Ring of Fire area of the James Bay Lowlands of Northern Ontario, the company recently acquired the Charlevoix Silica Property in Quebec and entered into an option and joint venture agreement with Noble Mineral Exploration Inc. to advance exploration on Noble's Wawa-Holdsworth Gold and Silver Project in Ontario. Highlights of the Wawa-Holdsworth Project:
Approximately 285 hectares, 20 kilometres northeast of the town of Wawa
Neighbouring Argonaut's >6Moz gold Magino Deposit & Richmont's >1Moz gold Island Gold Mine
Numerous gold showings with diversified mineralization styles occurring in a 500 metre-wide deformation corridor
Year-long road access and easy access to rail, road, electrical power, labour force and suppliers.
The Company's common shares trade on the TSX Venture Exchange under the symbol "BMK".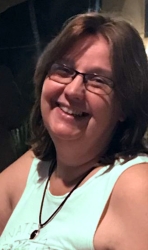 Latest posts by Brenda Stockton
(see all)