Jul 7, 2017 @ 07:52

MacDonald Mines Exploration Ltd. announces that it has completed a surface Max-Min EM survey on its Wawa-Holdsworth Project. The survey was conducted to map the extent of the gold-bearing Oxide Sands. The Company has begun exposing the Oxide Sands for sampling at different locations along strike identified by the EM survey.
Quentin Yarie, MacDonald's President and CEO commented: "The EM survey confirms that the Oxide Sands extend at least 1.8 km along strike and supports the historic estimate that the Sands could reach depths beyond 8 metres. We have initiated an expanded trenching program to expose and sample the Sands along strike and we will mobilize a sonic drill in the next 4-6 weeks to begin testing their depth limits."
Max-Min EM Survey Results
Figure 1 presents the Max-Min data collected to date as a colour image, where red to white colours represent conductors approximately 1.8 km in length that are associated with the historic sampling locations of the oxide sands. 3D Modelling of the EM data over the known auriferous sands implies that the auriferous sands could extend well beyond their known depth of >8 metres (Figure 2).
Exploration will now focus on confirming the surface and depth distribution of the gold-bearing sands along the 1.8 km trend highlighted by the Max-Min EM survey.
The Company believes that the Oxide Sands are a weathering profile of the Holdsworth Pyrite Zones rather than a depositional sand deposit. The known historic Holdsworth Pyrite Zones dip the same direction as the modeled EM response and would sub-crop at the location of the Oxide Sands. The auriferous pyrite zones are believed to be the source of the Oxide Sands.
The Holdsworth Pyrite Zones underlying the Oxide Sands are also of interest for their gold potential (Table 1). A drill core sample taken by Falconbridge Nickel Mines Ltd. (Band, 1983) was reported to contain 2.26 g/t gold across 2.5 metres. Three of the five holes drilled by Reed Lake Exploration Ltd. were found to contain very anomalous gold values in the massive pyrite: 1.06 g/t gold over a core length of 2.13 metres (Hole R23); 1.23 g/t gold over 6.1 metres (Hole R26) and 1.13 g/t gold over 5.8 metres (Hole R27).
Table 1 – Historic drilling intersections in the Holdsworth Pyrite Zones
Company
Hole No
From (m)
To (m)
Length (m)*
Grade (g/t gold)
Reed Lake Exploration Ltd.
88-R23
119.2
121.33
2.13
1.06
88-R26
25.9
32
6.1
1.23
88-R26
35
37.1
2.1
1.4
88-R27
42.4
48.2
5.8
1.13
Falconbridge Nickel Mines Ltd
OR-5
89.5
92
2.5
2.26
*Drilling intersections presented as core length. As they represent early exploration targets, no true width can be estimated for the Holdsworth Pyrite zones and additional drilling is required to estimate the true width of the mineralized zones.
On-going Exploration Program
The Company has begun the process of sampling and exposing the Oxide Sands with an excavator (see Image 1 above). Surface sampling of the sands will continue over the next few months. In the next 4-6 weeks, a sonic drill will be mobilized to begin testing the depth limits and vertical distribution of the gold/silver and platinum group elements within the sand column. The following are the Company's latest assay results from the oxide sands (June 29, 2017 News Release):
Table 2 – Assay results from grab samples** in the Oxide Sands taken from location A and BE
| | | |
| --- | --- | --- |
| Description | Gold g/t | Silver g/t |
| Oxide Sands Area A | 3.09 | 38.8 |
| Oxide Sands Area A | 2.71 | 49.7 |
| Oxide Sands Area A | 3.05 | 59.8 |
| Oxide Sands Area BE | 6.0 | 24.1 |
| Oxide Sands Area BE | 5.62 | 30.7 |
** The reader is cautioned that grab samples are selected samples and may not be representative of the mineralization hosted on the property.
About the Holdsworth and Soocana Claims
The project is located near Hawk Junction, approximately 20 km north east of Wawa, Ontario. The Holdsworth claims consist of a contiguous block of 30 fee simple absolute patented claims, including surface and mining rights covering approximately 1141 acres.
Wawa-Holdsworth Project Highlights
Neighboring Richmont's Island Gold Mine, Argonaut's Magino Gold Project and Goldcorp's Borden project
Numerous gold showings with diversified mineralization styles occurring in a 500 metres-wide deformation corridor
Year-long road access and easy access to rail, road, electrical power, labour force and suppliers
Overview of the Wawa-Holdsworth Project
Historic work by previous operators defined three gold targets on the Wawa-Holdsworth Project:
Greenstone-hosted quartz-carbonate vein deposit (Soocana Vein System and Reed-Booth Showing);
BIF-hosted gold deposits (gold-bearing pyrite zones in an Algoma-type iron formation);
Gold-bearing Oxide Sands developed from the weathering of the auriferous Pyrite Zones.
MacDonald Mines is focusing its near-term exploration program on the Oxide Sands. These appear to extend for more than 2 kilometres on the property as corroborated by MacDonald's recent airborne magnetics results (see June 1, 2017 News Release) and reach a depth of at least 8 metres.
Recent sampling of the Oxide Sands by MacDonald Mines at location BE returned an average grade of 5.45 g/t gold obtained by averaging the two individual grab samples of Oxide Sands taken at that location (see May 16, 2017 News Release and Table 2). Preliminary metallurgical testing conducted by previous operators on composite samples recovered, without crushing, between 69% and 98.7 % gold. Earlier this year, MacDonald Mines initiated in depth metallurgical testing of the Oxide Sands to achieve the highest possible gold and silver recovery. Results are expected this Fall.
The soft and relatively unconsolidated Oxide Sands material can be extracted like an aggregate. The Company is working to better define the Oxide Sands as continues to prepare for their potential extraction.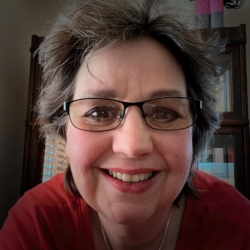 Latest posts by Brenda Stockton
(see all)