Mar 7, 2017 @ 07:46
There is a regular meeting of Municipal Council tonight at 6 p.m. in Council Chambers. The public is invited to attend.
Of interest tonight will be a motion tabled by Councillor Sandra "Comprehensive Expense Report Regarding Complaints, Investigations and Legal Proceedings Occurring Since October 1, 2015". For members of the community who may not be able to attend tonight's meeting, Wawa-news is planning to livestream the meeting.
Please click on the madameeditor button to watch. It will turn red when the feed is live. Unfortunately there is connectivity issues, video will be on YouTube tomorrow.
Regular Council - 07 Mar 2017 - Agenda - Pdf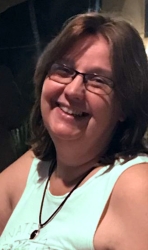 Latest posts by Brenda Stockton
(see all)