Wawa-news just drove out to the barricade at Hwy 101 and Hwy 17 (6:30 a.m.) and has confirmed with the officer there that Highway 17 has been closed due to a washout at Northern Lights Ford. He couldn't comment to media as to the severity of the washout. He did advise that there should be a press release issued by the SE OPP Detachment shortly.
The highway was closed at 4:32 a.m. and public notified via a tweet. There was no press release issued at that time.
OPP tweeted and emailed a press release at 6:33/6:30 – This is the first official confirmation of why the highway has been closed.

"News release from the OPP – ROAD CLOSURE ADVISORY – Hwy 17
Location: including Highway 17 closed between Highway 101 and White River
Brief description of incident and reason for the closure: Highway 17 north of Wawa has been closed by the OPP due to a partial washout of the roadway. Highway 17 will be closed between Highway 101 and White River.
Detour: None
Time of Occurrence/Closure: 0355hrs
Estimated duration of Road Advisory: unknown"
Wawa-news will continue to update as more information becomes available.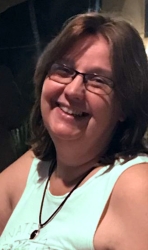 Latest posts by Brenda Stockton
(see all)