On February 15, 2017, a former homeless youth and current entrepreneur, Joe Roberts, will be pushing a shopping cart, (a symbol of chronic homelessness), into Wawa.  Members of the public are invited to meet Joe and to participate in the following events which are taking place on February 15 at the Michipicoten Memorial Community Centre located at 3 Chris Simon Drive in Wawa.
9:30 a.m. – 10:00 a.m. – Arrival. Warm beverages provided to all attendees.
10:00 a.m. – 11:00 a.m. – Opening ceremonies including a Ceremonial Dance performed by members of the Michipicoten First Nation and an inspirational talk from Joe Roberts about his journey and youth homelessness.
11:00 a.m. – Charity Hockey Game: Local Emergency First Responders vs the Wawa Midget Legionnaires hockey club.
12:00 p.m. and 2:00 p.m. – Local youth service providers will have information and table displays in the banquet hall of the Community Centre.
The event is free of charge; however, community volunteers will be accepting donations of silver and/or canned food items at the Community Centre.  This event would not be possible without the generous support of numerous local agencies including:  The Municipality of Wawa, the Rotary Club of Wawa, Wawa Tim Hortons and the Wawa Push for Change Committee.
Fifty percent of all monetary donations collected will stay local and further the cause to end youth homelessness.  The other half will be donated to the Upstream Project, a school-based youth homelessness model administered by Raising the Roof.
The Push for Change is a 9,000 km, 517-day trek across Canada to raise awareness and funds for ending youth homelessness.  Those seeking to learn more or to donate can do so at: www.pushforchange.com.
For information on the Upstream Project, please visit this link:  The Upstream Project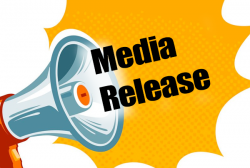 Latest posts by This Media Release
(see all)