Dec 16, 2016 @ 12:13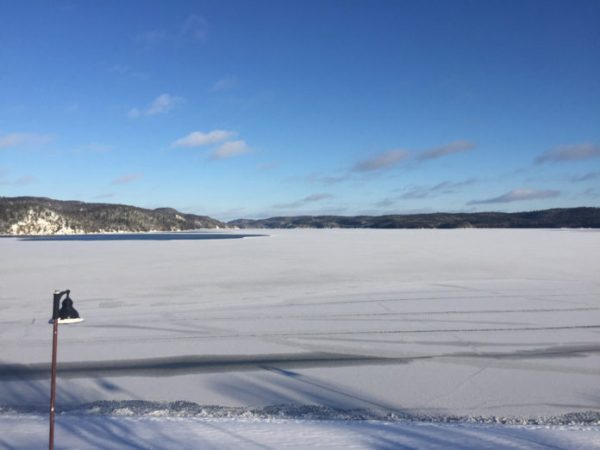 With the very cold temperatures of the past couple of days, ice has begun to form on Wawa Lake. Yesterday afternoon, two patches of open water could be seen from the Drill Rig. One just off Blueberry Point, and the other on the east by Mackey Point.
Several years ago, Andy Stevens shared information showing the dates that Wawa Lake was frozen over, and when the ice went out in the spring. That chart has been added to and is below.

Please exercise caution, and be safe whether you are walking, skiing or snowmobiling on ice.
| | | | | | | |
| --- | --- | --- | --- | --- | --- | --- |
| YEAR | OPEN | | FROZEN | | | |
| 1949 | May | 2 | | December | 5 | |
| 1950 | | | | | | |
| 1951 | May | 3 | | December | 11 | |
| 1952 | | | | | | |
| 1953 | May | 10 | | December | | |
| 1954 | | | | | | |
| 1955 | April | 28 | | December | 10 | |
| 1956 | May | 15 | | December | 10 | |
| 1957 | May | 13 | | December | 11 | |
| 1958 | April | 23 | | December | 8 | |
| 1959 | May | 7 | | November | 26 | Earliest FROZEN |
| 1960 | May | 13 | | December | 12 | |
| 1961 | May | 8 | | December | 15 | |
| 1962 | May | 11 | | December | 12 | |
| 1963 | May | 17 | | December | 20 | |
| 1964 | May | 3 | | December | 6 | |
| 1965 | May | 9 | | December | 6 | |
| 1966 | May | 11 | | December | 2 | |
| 1967 | | | | December | 16 | |
| 1968 | April | 28 | | December | 14 | |
| 1969 | May | 11 | | December | 15 | |
| 1970 | May | 4 | | December | Late | |
| 1971 | May | 10 | | December | 17 | |
| 1972 | May | 10 | | December | 20 | |
| 1973 | April | 21 | | December | 11 | |
| 1974 | May | 12 | | December | 17 | |
| 1975 | May | 9 | | December | 9 | |
| 1976 | April | 30 | | December | 20 | |
| 1977 | April | 25 | | | | |
| 1978 | May | 13 | | December | 3 | |
| 1979 | May | 11 | | December | 14 | |
| 1980 | April | | | December | 9 | |
| 1981 | May | 3 | | December | 15 | |
| 1982 | May | 12 | | December | 13 | |
| 1983 | May | 11 | | December | 7 | |
| 1984 | April | 28 | | December | 18 | |
| 1985 | May | 8 | | December | 12 | |
| 1986 | April | 28 | | December | 12 | |
| 1987 | April | 20 | Earliest OPEN | December | 23 | |
| 1988 | | | | | | |
| 1989 | | | | | | |
| 1990 | | | | | | |
| 1991 | | | | | | |
| 1992 | | | | | | |
| 1993 | | | | | | |
| 1994 | | | | | | |
| 1995 | | | | | | |
| 1996 | | | | | | |
| 1997 | | | | | | |
| 1998 | | | | | | |
| 1999 | | | | December | 23 | |
| 2000 | | | | December | 12 | |
| 2001 | | | | December | 25 | |
| 2002 | | | | December | 3 | |
| 2003 | | | | December | 3 | |
| 2004 | | | | December | 17 | |
| 2005 | | | | December | 15 | |
| 2006 | | | | December | 6 | |
| 2007 | | | | December | 4 | |
| 2008 | | | | December | 15 | |
| 2009 | | | | December | 17 | |
| 2010 | | | | December | 15 | |
| 2011 | | | | December | 17 | |
| 2012 | | | | December | 22 | |
| 2013 | | | | December | 7 | |
| 2014 | May | 21 | Latest OPEN | November | 28 | |
| 2015 | | | | December | 31 | Latest FROZEN |
| 2016 | | | | December | 15 | Partially Frozen |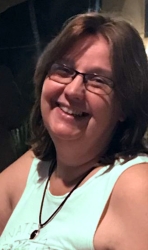 Latest posts by Brenda Stockton
(see all)