Wayne Gates, Ontario NDP Transportation Critic, sent the following open letter to the Minister of Transportation regarding the status of the Nipigon bridge repairs.
January 29th, 2016
Honourable Minister of Transportation, Steven Del Duca
Ministry of Transportation
77 Wellesley Street
West Ferguson Block,
3rd Floor Toronto, ON M7A 1Z8
RE: Minister Del Duca,
I am writing this letter in the aftermath of the Nipigon Bridge failure which occurred just two months after the construction of the bridge.
As you know the failure of the bridge and ensuing delays caused a great deal of stress for Northern families, brought Canadian trucking to a halt and revealed serious safety concerns for Northern Ontarians who depend on that infrastructure. The bridge failure not only severed Western Canada from Eastern Canada but caused the delay of millions of dollars' worth of economic activity which routinely crosses the bridge.
More troubling than that is the fact that the failure has left Northern communities wondering whether or not the infrastructure they depend on is safe and reliable during Canadian winters. Coupled with the concerns over snow removal on the province's highways, the Nipigon bridge failure follows an unnerving trend of failure to properly ensure that our Northern roadways are safe.
Northern Ontarian families deserve to know if they can depend on their government to keep the roads they travel on safe for use.
Following the revelation that the Nipigon Bridge will not be fully usable until the end of February it seems evident that there was no proper contingency plan which accounted for the importance of this roadway in the instance of such a failure.
Minister, should the families of Northern Ontario expect any more structural failures on their vital roadways? Are there contingency plans in place to ensure that failures like the Nipigon Bridge do not happen again and that our economic activity and community safety is priority in Northern Ontario?
Lastly I would like to request that your office provide weekly progress reports to the people of Northern Ontario who depend on the Nipigon Bridge for their livelihoods and to be forthright and transparent should any new delays push back the projected repair completion date. Thank you for time and attention to this matter.
Sincerely,
[signed in original]
Wayne Gates, Member of Provincial Parliament Niagara Falls Riding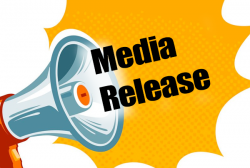 Latest posts by This Media Release
(see all)