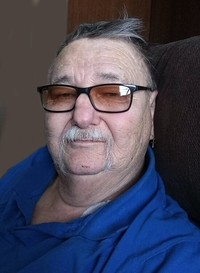 It is with profound sorrow that the family of Roger announces his peaceful passing on Tuesday, September 12, 2023. Roger was born March 22 1946 in Saint Vital de Clermont to Rene Guindon and Anna (Legault). He leaves behind his loving wife of 51 years, Colette (Denis). Devoted father of Stephane (Cynthia), Rene (Lindsay) and Angela Sawchyn (Andy). Proud grandfather of his adoring grandchildren Zoey, Lorell, Stephanie, Gabriel, Cole, Kaihla, Troy, Ravon, Drayk, Andre, Kyle, Isabella and Andrew. Great Grandfather of Alison, who Roger loved very much. Brother-in-law of Linda Lalancette and Marc Gazaille. His nephew Luc (Chantal) never missed coming to the Sault without bringing Zachary and Karoline to visit.
He is now reunited with his many family members and his grandson, Chance. Roger enjoyed a special friendship with Penny Martin, John Williams Jr (Eila) and June Bedard who he would do anything for. There was a special spiritual relationship with Ron and Gwen MacDonald and Veikko and Gladys.
There is no doubt he is swapping fishing stories with his long-time friend Baldwin Abua (Denise).
Friends and family are invited to attend a Memorial Service at The Summit Church (424 Second Line E) on Saturday, September 16, 2023 at 11:00 a.m. The family is very grateful for excellent care from the Cancer Clinic and Renal Department as well as Dr. Hill and Dr. Barry.
A heartfelt thank you to Dr Ye for the support to our family and to the many nurses and PSWs for the special care and dedication, especially Amber Palmer who Roger affectionately called "Mom".
Arrangements entrusted to Northwood Funeral Home Cremation and Reception Centre, Sault Ste. Marie.