Jun 9, 2023 at 07:56

Weather:

Today – Sunny. High 21. UV index 8 or very high.
Tonight – Partly cloudy with 40 percent chance of showers. Low 7.
North East Forest Fire Update:
Wawa 3 has decreased ~20 hectares to 6,678 hectares and is not yet under control. An Implementation Order was placed on June 4 restricting travel in areas where active fire and fire suppression are taking place
At the time of this update, there are 34 active wildland fires across the Northeast Region. Of these, 17 are not yet under control, 8 are being held, 1 is being observed, and 8 are under control. The fire hazard remains high to extreme across the Northeast Region.
News tidbits:
A second power outage in two weeks, Algoma Power reported a power outage in the Bruce Mines and Echo Bay area due to a Hydro One supply loss just before midnight last night. Power was restored just bofore 4 a.m.
Algoma Power's scheduled service interruption planned for the communities of Hawk Junction, Dubreuilville, Goudreau, and Missanabie on Tuesday June 13, 2023 has cancelled and will be re-scheduled at a later date.
Wawa-news has been told that the Sultan Industrial Road has been closed due to forest fire activity. Before you take that shortcut, make sure that it is open before you leave.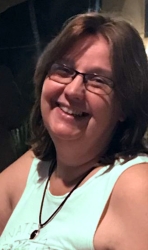 Latest posts by Brenda Stockton
(see all)