The Algoma Highlands Conservancy is set to acquire an additional 332 acres, bringing its total protected area to over 3,300 acres.
Located 30 km north of Sault Ste Marie, the AHC holdings include the western portion of King Mountain which towers above the Goulais River Flats. Robertson Cliffs is a well-loved landmark to those who travel down the Mile Hill, yet many visitors and locals hike or snowshoe the iconic Robertson Cliffs without realizing they are traversing trails on land purchased and maintained by the local conservancy.
In existence since 1992, the AHC has steadily increased its holdings: first Norm's Cabin on nearby Bone Lake, a favourite destination for many skiers, hikers, and bikers; next Robertson Cliffs; and in 2009 King Mountain Lookout was purchased.
The newest parcel, purchased from Lorny and Julie Ebare, completes AHC's acquisition of the eastern portion of King Mountain. The parcel will be known as the Ebare Tract in recognition of the $25,000 that was donated by the Ebare family towards the purchase.
The Ebare tract contains all the habitats that characterize the King Mountain formation, including cliffs and untouched maple-birch-oak forests on top of plateaus at 500-m-plus elevation and down steep slopes into the mixed forests and wetlands of the Hakon Lien valley.
The combined 3,300 acres of the conservancy provide critical habitat for 17 federally and provincially designated threatened or endangered species. Peregrine Falcons, critically endangered back in 1994 when AHC was part of a captive release program, have been returning to nest on Robertson Cliffs for over 25 years now.
For songbirds migrating up the Mississippi Flyway, including vulnerable species such as the Canada Warbler, Olive-sided Flycatcher, and Eastern Wood Peewee, the Conservancy provides the first prominent and protected landmass for northward migrating species.
The AHC  forests are secured from logging for 100 years with carbon credit certification; current holdings including the newly acquired Ebare Tract sequester over 335,000 tons of CO₂ contributing to Canada's net-zero emission goal by 2050.
The Ebare Tract extends the Highlands' protected area for conservation and stewardship and provides additional lands for non-motorized recreation and current wildlife research projects. The new parcel secures access to Norm's Cabin, a perennial favourite destination for skiers, via the Hakon Lien trail.

The purchase was made possible in part by a generous $100,000 anonymous donation the AHC received a few years ago. Community support is now needed to  help the conservancy reach their goal of raising $500,000 to pay off land mortgage, secure funds for future property acquisition, and to create an endowment fund for maintaining the properties.
Further information on donating to the Algoma Highlands Conservancy's purchase of the Ebare Tract can be found on AHC's website.
New board members are actively being sought, in particular, conservation-minded folks with a background in conservation, law, marketing, website, and social media, or finances. To apply send a resume to [email protected]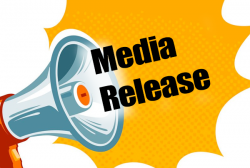 Latest posts by This Media Release
(see all)