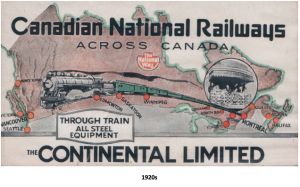 Retired Brandon Sun general manager Bill Chester and I often yak about the need to restore rail passenger service on the Prairies, across Northern Ontario and in the Maritimes in a modern and affordable form.  We've concluded there's only one reason it hasn't happened:  politicians and their paladins.
Bill and I shared a few sardonic chuckles when he sent me the news story about WestJet cancelling a Calgary-Regina flight recently and sending passengers on a nine-hour bus ride.  This is timely given that WestJet's CEO and his airline amigos are badmouthing VIA Rail's funding.  Their noses must have stretched slightly when they recently told MPs that Canada's airlines get not a cent of subsidy.
As my late mentor and friend, newspaper columnist and broadcaster Clyde Gilmour, wryly commented when dealing with sick humour in his movie reviews, "Har, har, har-dee, har, har"
Clyde was the son of a Canadian Pacific (CP) chief clerk.  He grew up in Medicine Hat fascinated by elegant passenger trains when they rolled through his hometown daily in the 1920s:  the Imperial, the Trans-Canada Limited, the Dominion and the Soo-Dominion.  Just the names paint a picture of a bygone Canada that was physically, socially and psychologically connected by those trains, as well as many others serving the western transcontinental routes of rival Canadian National (CN).
No one would expect that comprehensive rail passenger service to be reproduced in-kind, but what is being operated today is truly sick humour.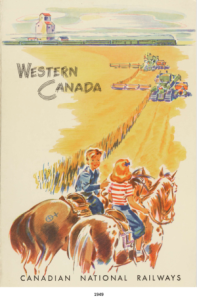 In cahoots with other self-serving airline boosters, WestJet CEO Alexis von Hoensbroech denies his industry receives any public assistance, visible or hidden.  The flyboys are once again aloft and out to quash the subsidy VIA requires and ham-handedly implying it should go to them.  These vested interests and their backers always fail to recognize that no rail service can cover its costs in competition with the automotive and aviation sectors, which have had their snouts into the public trough since the 1930s.
That's what led CP to begin winding down its passenger service in 1959 after spending more than $100 million after the end of World War II – more than $1 billion in today's currency – on new locomotives, Budd stainless steel rolling stock and self-propelled Budd rail diesel cars (RDCs).
Government intransigence and stupidity also caused CN no end of trouble in Ottawa when they tried to revive the business in the 1960s with their popular and successful Red, White and Blue passenger program.  As the railroaders responsible for this passenger innovation and investment told me, they didn't want out of the passenger business; they were forced out.
After spending most of his career in the German and Austrian aviation industries, you would think WestJet's CEO might see the value of rail passenger service.  France and Germany have recently grounded their money-burning short-haul flights in favour of their dense webs of cost-effective passenger trains.
Austria operates one of the world's finest and most interconnected networks of commuter, regional, long-distance and cross-border rail services – and through geographic and climatic conditions as challenging as those in Canada.  With its dazzling array of RailJets and NightJets, it could serve as a role model for a Canadian alternative to short- to medium-haul air travel and driving, especially if it included connections to airports adjacent to the main lines in Thunder Bay and Winnipeg.
It's tragic that politicians and their anti-rail bureaucrats forced many regions to perform a long and painful rail passenger striptease in the past.  It stings yet again to hear subsidized competitors attacking our battered and underappreciated iron horses, especially in Western Canada, Northern Ontario and the Maritimes, all of which took the hardest hits in this chronic and myopic campaign of transportation waste.
VIA maintained the existing CN and CP passenger trains when it was formed in 1977, but a one-fifth cut by Ottawa in November 1981 killed many.  Gone in the stroke of a pen in Ottawa was the Toronto-Vancouver Super Continental, long the pride of CN's nationwide fleet of main line "varnish," as the passenger trains were known to generations of railroader.  Also swept away were the self-propelled Budd rail diesel cars (RDCs) on many shorter regional routes.
Canadian mobility and access nationwide have never been the same since.
To be continued….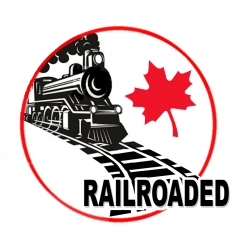 Latest posts by Greg Gormick
(see all)