Ontario's eight French-language Catholic school boards and the Association franco-ontarienne des conseils scolaires catholiques (AFOCSC) are celebrating their 25th anniversary this year! To mark this important milestone, L'École catholique has prepared various activities for students and staff, including a highly original competition that will bring out the beautiful smiles of its school community, which is at the heart of these celebrations: 25 years of smiles!
Today, Ontario's French-language Catholic school boards have more than 77,000 students, employ over 11,200 staff members, and include some 300 schools in which more than 180 childcare services operate.
"The Conseil scolaire catholique Nouvelon along with our province's seven other French-language Catholic school boards were established in 1998, finally giving Catholic Francophones the right to manage their own schools," said Ms. Suzanne Salituri, Conseil scolaire catholique Nouvelon President. "L'École catholique has been proudly overseeing the development, vitality and growth of French-language Catholic education in Ontario for 25 years."
L'École catholique is known for its quality education! Provincial evaluations from the Education Quality and Accountability Office (EQAO) have shown, year after year, superior academic results in most subjects, including reading, writing and math. And how about the graduation rates! L'École catholique has the highest graduation rates in Ontario in this category.
Ontario's eight French-language Catholic school boards provide a learning environment imbued with the Catholic faith, fostering both personal growth and academic excellence. Seeing students succeed is what motivates all staff members at L'École catholique, which focus first and foremost on students' well-being and development, ensuring that each person feels loved, valued and engaged in the community.
"For 25 years, our school boards have provided school environments that meet the diverse needs of our students. Students who complete their studies in our schools stand out for their academic achievements, their proficiency in the French language and their high level
of bilingualism. These are important assets that will allow them to pursue their studies and distinguish themselves in the work world," explained Mr. Paul Henry, Director of Education and Secretary Treasurer at the Conseil scolaire catholique Nouvelon.
Smiles, smiles! In the coming months, you will be able to see the students' creative works and learn some facts about L'École catholique. A competition for French-language Catholic schools will be launched at the end of March. Our students and their works will be featured in early May during Catholic Education Week!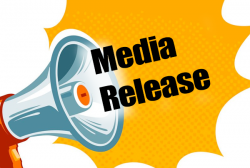 Latest posts by This Media Release
(see all)