Feb 6, 2023 at 07:56
Weather:

Today – Increasing cloudiness early this morning. Wind becoming southwest 20 km/h gusting to 40 late this morning then light late this afternoon. High -6. Wind chill -32 this morning and -10 this afternoon. Risk of frostbite. UV index 1 or low.
Tonight – Mainly cloudy. Snow beginning near midnight. Risk of freezing drizzle before morning. Amount 5 to 10 cm. Wind becoming south 20 km/h after midnight. Low -8 with the temperature rising to -1 by morning. Wind chill -12 this evening.
News Tidbits:
The 54th International 500 Snowmobile Race was won by Joey Burch (Rosebush, MI) of Tommie Bauer Racing Team #19, who crossed the finish line only .0001 of a second before the second-place finisher.
A 7.8 magnitude earthquake at 4:17 am (local time), and then a second earthquake at 7.7 swept across southern Turkey early Monday, injuring thousands more people in both countries. Early reports are that at least 1,300 have died. USGS reports that there have been multiple aftershocks (38) ranging from 4.3 to 6.7.

Provincial Announcements:
Doug Downey, Attorney General, will be joined by Greg Rickford, Minister of Indigenous Affairs, Francis Kavanaugh, Grand Chief of Grand Council Treaty #3, Derek Fox, Grand Chief of Nishnawbe Aski Nation, Anna Betty Achneepineskum, Deputy Grand Chief of Nishnawbe Aski Nation, and Lise Maisonneuve, Chief Justice of the Ontario Court of Justice, to announce the opening of a Justice Centre in Kenora this morning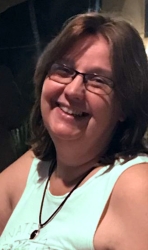 Latest posts by Brenda Stockton
(see all)