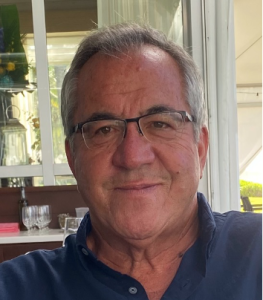 CHADWIC Home is thrilled to announce that we have received a very generous donation of $50,000 from Joe Carapella, a former Wawa resident and well-respected real estate developer currently living in London, Ontario.
Paula Valois, Executive Director of CHADWIC Home says that she received a phone call from Mr. Carapella in the summer of 2022 and they had a lengthy discussion about CHADWIC Home and the different programs it offers.  She explained that although the emergency shelter and Transitional Housing & Support Program are funded by MCCSS, prevention programs for youth, like "Girl Talk", "Empowerment Group for Girls" and "Food for Thought" are funded solely by donations that are received throughout the year.
It is widely accepted that prevention programs like these are needed in order to educate, challenge attitudes, and give young people information about support services in their area.
When Ms. Valois received another phone call from Mr. Carapella in December, with the news that he would be donating $50,000, she was overjoyed!
"I was just blown away by his generosity!  We can't thank him enough!  He wanted to give something back to the community he grew up in and wanted to do it in his parents' memory.  We are just so grateful he chose CHADWIC Home!" she said.
CHADWIC Home will be using these funds over the next 5 years to ensure that their prevention programs continue to be offered within their service area.
About Joe Carapella
The second of three sons of Antonio and Anna Carapella, Joe arrived in the Wawa area in 1958 from Italy, at the young age of three. The family first lived in Michipicoten Harbour, then moved to McKinley Avenue in Wawa. Joe spent his formative years growing up in Wawa; attending elementary and high school, and embracing the freedom and friendships of our small, northern town that those times fostered. He always recalls his life in Wawa positively, remembering many friends and the opportunities for a youngster willing to work hard in the vibrant, multicultural community. As with many of those who grew up in Wawa, Joe relocated to Southern Ontario in the mid 1970's and has lived in London Ontario for over 45 years. Joe has always maintained a fondness for Wawa thanks to the acceptance and support shown to newcomers, and the positive community spirit of that era.
After a short career in banking, Joe turned his energy towards construction and real estate development, and for almost 40 years has worked hard building The Tricar Group to the large, successful operation it is today, with hundreds of employees.  Joe has built a reputation as a very well-respected developer of luxury high-rise rental and condominium homes, with properties in London, Guelph, Cambridge, Waterloo, Sarnia, Stratford, and Kitchener. To date, they have completed over 60 projects and have been honoured with many local and Provincial industry awards for quality, design and exceptional customer service. Joe and his wife of 40 years, Lyn, have also raised a wonderful family with four children and two beautiful grandchildren. Serving the communities where they build and those less fortunate has also been an important commitment.  The Carapella family has been very generous in donating to local causes with a focus on those most vulnerable in the community, building strong relationships to support women's shelters and assistance programs, children's hospitals, and many mental health initiatives.
The Carapella family is pleased to support CHADWIC Home in the work they do for families, children, and women in crisis, in memory of Joe's parents, Antonio and Anna Carapella.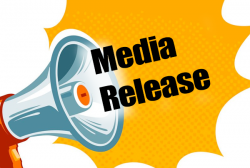 Latest posts by This Media Release
(see all)