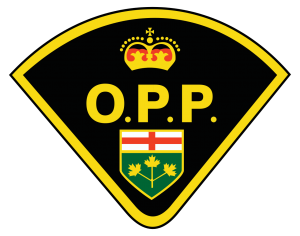 On December 3, 2022, members from the East Algoma Detachment of the Ontario Provincial Police (OPP) were conducting a Reduce Impaired Driving Everywhere (R.I.D.E.) check on Water Street and Francis Street in the Town of Thessalon.
At approximately 2:15 p.m., police observed a southbound black car being operated by a person known to them come to a stop on Water Street prior to entering the R.I.D.E. check area. The black car turned around and drove dangerously through the Town of Thessalon.
A short time later, police were patrolling Ansonia Road in the Municipality of Huron Shores and observed a suspicious vehicle near a gravel pit on Ansonia Road. A traffic stop was conducted, and officers identified the passenger as being the driver of the black car.
As a result of the investigation, Ronald BARON, 47 years-of-age from Thessalon was charged with:
Flight from Peace Officer, contrary to section 320.17 of the Criminal Code (CC)
Dangerous Operation, contrary to section 320.13(1) of the CC
Operation While Prohibited Under the Criminal Code, contrary to section 320.18(1)(a) of the CC
Failure to Comply with Undertaking, contrary to section 145(4)(a) of the CC
Driving While Under Suspension, contrary to section 53(1) of the Highway Traffic Act (HTA)
Permit Use of Plate Not Authorized for Vehicle, contrary to section 12(1)(d) of the HTA
The accused appeared before the Ontario Court of Justice Video Bail Court in Blind River on December 4, 2022.