Nov 26, 2022 at 07:56
Weather:
Today – A mix of sun and cloud. Wind southwest 20 km/h gusting to 50 increasing to 40 gusting to 60 late this morning then diminishing to 20 gusting to 40 late this afternoon. High 7. UV index 1 or low.
Tonight – Mainly cloudy. 30% chance of flurries overnight with risk of freezing drizzle. Wind up to 15 km/h. Low -3. Wind chill -7 overnight.
News Tidbits:
A beautiful tribute was made by the Toronto Maple Leafs to the family and fans of Börje Salming during last night's game in Minnesota against the Wild. A memorial patch was designed and worn by players on the right shoulder of their jerseys.
The Wawa Travellers (U13) will play agains the Iroquois Falls Eskimos today at 2 and 4:30 p.m. at the MMCC. It is free to come and watch, and cheer on our local players.
Congratulations to Alamos Gold's John A. McCluskey (President and CEO of Alamos Gold Inc. since 2003) who was awarded the Viola R. MacMillan Award. It was awarded to McCluskey in recognition of his leadership in management and financing. When Alamos Gold purchased Richmont Mines and the Island Gold deposit in 2017 for US$683 million, the Alamos' stock price fell 17% on the announcement. Since then, reserves have almost tripled to 5.1 million ounces and the mine's life has grown to 18 years at higher production rates than originally determined. The project is now estimated to have increased to three times its value in 2017.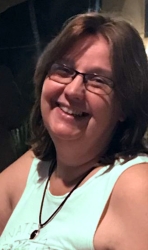 Latest posts by Brenda Stockton
(see all)