July 5, 2022 at 07:56

Weather:

Today – A few showers ending this afternoon then cloudy with 40% chance of showers. Fog patches dissipating this morning. High 21. Humidex 26. UV index 3 or moderate.
Tonight – Cloudy. 30% chance of showers early this evening. Fog patches developing overnight. Low 9.
COVID Statistics:
Algoma Public Health states that there are 296 cases reported of COVID-19 in the North Algoma region of the Algoma District.
Forest Fire Update:
There is one forest fire in the Northeast Region.
Sudbury 19 is located south of Silvester Lake. It measures 0.1 of a hectare and was confirmed late yesterday afternoon.
The fire hazard is mostly moderate to high in the region today, while the far north is showing a low hazard. A small area approximately midway between Marten River and Temagami along the highway 11 corridor is showing an extreme hazard this afternoon.
News Tidbits:
United Steelworkers Local 2251 voted yesterday at SSM Memorial Gardens to vote on a Strike Authorization Vote. The membership voted overwhelmingly to approve the strike authorization by 99%. The USW Local 2251 stated, "The strike authorization given by the membership will force the Employer to continue to negotiate in good faith or give permission to the Union leadership to call for a strike. To be clear a strike authorization vote is NOT  a vote to go on strike, it just puts the Union in a legal strike position."
Northern Lights watchers may want to watch tonight and tomorrow (July 6th) when a high-speed stream of solar wind is expected to hit Earth's magnetic field.
Former CEO of Chapleau Health Services, Gail Hunt is Barrie's Royal Victoria Regional Health Centre (RVH) new president and chief executive officer. She assumed the position at RVH, yesterday, July 4th.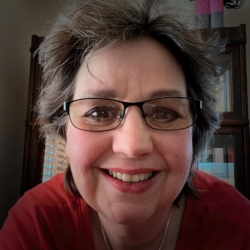 Latest posts by Brenda Stockton
(see all)