126 Players
1st FLIGHT:
1st: Darren Miller, Andre Champagne, Dennis Leberge – 33
2nd: Mike Laverne, Adam Tomassini, Sheldon Lacroix – 33
3rd: Gilles Pelletier, Tanner Pelletier, Blair Mills – 33
2nd FLIGHT:
1st: Caleb Boylan, Cooper Moore, Eben Leadbetter – 34
2nd: Noah Asselin, Dylan Buckell, Spare – 34
3rd: Scott Carruthers, John Leadbetter, Steve Jozin – 34
3rd FLIGHT:
1st: Jarett Asselin, Bill Carruthers, Anders Morden – 35
2nd: Kevin Auger, Andre Beddard, Dave Hall – 35
3rd: Dave Dupuis, Ryan Cooke, Spare – 35
4th FLIGHT:
1st: Jake Sanderson, Matt Kloosterhuis, Andrew Chalykoff – 35
2nd: Logan Brady, Brady Desrockers, Spare – 35
3rd: Billy Matheson, Greg Dumba, Joey Ralph – 36
5th FLIGHT:
1st: Jarett Asselin, Noah Asselin, Anders Morden – 36
2nd: Glen Williams, Gary Mercier, Mojo  – 36
3rd: Mike McCoy, Mark McRae, Rolly Lachapelle – 36
6th FLIGHT:
1st: Zack White, Michel Lemoyne, Derek Hardy – 36
2nd: Mike Belanger, Danny Mathias, Ray Baronette – 36
3rd: Dylan Buckell, Brad Case, Brandon Case – 37
7th FLIGHT:
1st: Rob Sedore, Kim Belisle, Spare – 37
2nd: James Morden, Jeff Lamon, Monte White – 37
3rd: Paul Vachon, Butch Terris, Peter Russ – 37
8th FLIGHT:
1st: Mark Szekely, Claude Sampson, Dean Willand – 38
2nd: Ray Renaud, Steve Cook, Richard Davidson – 38
3rd: N/A –
9th FLIGHT:
1st: Stephen Dufore, Pat Dionne, Eric Rioux – 39
2nd: N/A –
3rd: N/A –
SPECIAL EVENTS WINNERS:
Closest to Hole #1 (North of 17 Restaurant: 1 Hercules Cheese Pep Pizza): Sheldon Lacroix
Closest to Hole #2 (Northern Lights Ford: $30.00 Cash Prize): Noah Asselin
Closest to Hole #3 (Stretch Lumber: $30.00 Cash Prize): Tanner Pelletier
Closest to Hole #4 (AJ's Pizza: 3 10oz Steaks): Andrew Chalykoff
Closest to Hole #5 (RJ's Bait: 90 Cash Prize): Kevin Auger
Closest to Hole #6 (Whitefish Lodge: $30.00 Cash Prize): Zach White
Closest to Hole #7 (Mission Motors: $30.00 Cash Prize): Noah Asselin
Closest to Hole #8 (Trans Canada Chrysler: $30. 00 Cash Prize): Matt Kloosterhuis
Closest to Hole #9 (Wawa Motor Inn: $30. 00 Cash Prize): Logan Dunham
Longest Drive Hole #5 Senior Men 65+ (Subway Buy $15/get $15 for free + $10.00 Cash Prize): Luc Belanger
Longest Drive Hole #8 (Canadian Tire: $25 Gift Certificate ): Tanner Pelletier
Winner: $10 Clubhouse Voucher: Dylan Buckell
Winner of Cash Draw $67.50: Paul Vachon
Hole in One Competition on Holes 3#7 – $2,590.00 – NO WINNER – Hole in one competition includes holes 3 & 7. ($2,527.00 + $63.00) – *ALL goes to the Winner*
25 Foot Putt $226.50 – ($163.50 + $63.00) No Winner last week – 3 putters for next week –Kim Belisle, Brad Case, Luke Morden – Putt off will happen June 30th
PLEASE REMEMBER TO BRING CASH-NO DEBIT OR CREDIT CARDS FOR MEN'S NIGHT ENTRY.
Thank you to all that support the club weekly. A very big thank you to all our local sponsors for the 2022 season!
Without their support Men's Night would not be the success it is today.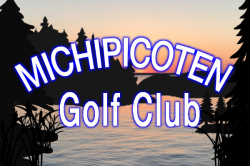 Latest posts by Karl Benstead
(see all)