Confederation College along with Safe Campus and Student Union of Confederation College Inc. (SUCCI) is proud to announce an engagement titled Isolation Nation: Supporting Mental Health through COVID-19 with Michael Landsbergto be held on Wednesday, March 16th at 12:30 EST at  facebook.com/confederation or facebook.com/succiofficial.
Hosted by the founder of the Sick Not Weak Charitable Foundation, this event strives to end the stigma surrounding mental health, as well as to build community. In his presentation, Landsberg will discuss how the road to healing begins with a non-judgemental conversation.
Throughout the pandemic, Confederation College's priority has been the health – including mental health – and safety of its students and employees.
"I'm humbled by the resiliency of our College community over the past two years. It's important we continue to talk about how the pandemic has affected us and what we can do to support each other," Kathleen Lynch, President, says. "Thank you to Michael Landsberg for joining us for this session and sharing his insights from the work he has done to address mental health issues during COVID-19."
Michael Landsberg has been a broadcaster with TSN since its inception in 1984, beginning as an anchor on SportsCentre, as well as creating and hosting Off the Record, one of Canada's longest running sports talk shows. He has discussed is own struggle with depression, showcasing his experience in his 2013 documentary, Darkness and Hope: Depression, Sports, and Me, and his involvement in the Bell Let's Talk mental health initiative.  Through his efforts, The Canadian Alliance on Mental Illness and Mental Health named Landsberg a Champion of Mental Health. During the COVID-19 pandemic, Landsberg extended his efforts to create Isolation Nation: a digital platform dedicated to mitigating the dangerous effects of social isolation on mental health.
Landsberg is grateful for the opportunity to speak with the Confederation College community. "The hour I get to spend talking about mental health is as important as anything I have ever done professionally. A talk like this allows me to impact lives by using the worst thing in my life (depression) as one of the best things in my life, which is helping others."
During his Facebook Live Event, Landsberg will discuss his own experience as well as share tips on bouncing back post-pandemic. This event is free of charge and open to the public.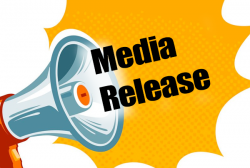 Latest posts by This Media Release
(see all)