Generation Mining Limited and Metis Nation of Ontario are proud to announce the signing of a Consultation and Process Agreement for the Marathon Palladium Copper Project located in Northwestern Ontario.
This agreement sets out the principles that will guide the MNO and Generation PGM Inc. (a wholly owned subsidiary of Gen Mining) in developing their relationship and confirms their intentions to arrive at a Community Benefit Agreement. The Agreement focuses on establishing a mutually-beneficial relationship, engagement, participation, and social and economic opportunities throughout the life of the Marathon Project. It is another important step for the Marathon Project as it continues to move forward in the environmental assessment process.
"I look forward to working with the staff of GenPGM and seeing the GenPGM mine benefiting all of the region and the Company long into the future," said Regional Councilor Tim Sinclair of the MNO.
Jamie Levy, President and CEO of Gen Mining, commented, "We value the relationship with MNO and are very pleased to have them as a partner in our Marathon Palladium Project."
About the Company
Gen Mining's focus is the development of its 100% owned Marathon Project, a large undeveloped platinum group metal mineral deposit in Northwestern Ontario. The Company released the results of the Feasibility Study on March 3, 2021 and published the NI43-101 Technical Report dated March 25, 2021. The Marathon property covers a land package of approximately 22,000 hectares, or 220 square kilometres. Gen Mining owns a 100% interest in the Marathon Project.
The Feasibility Study in respect of the Marathon Project estimated that at US$1725/oz palladium, and US$3.20/lb copper, Marathon's Net Present Value (at 6% discount rate) is approximately C$1.07 billion with a payback of 2.3 years and an Internal Rate of Return of 30%. Up front capital costs were estimated at C$665 million. The mine would produce an estimated 245,000 palladium equivalent ounces per year over a 13-year mine life at an All-In Sustaining Cost of US$809 per palladium-equivalent ounce.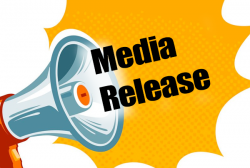 Latest posts by This Media Release
(see all)