The Ontario government is continuing to strengthen public safety by hiring 25 new community reintegration officers to directly support the successful transition of individuals in custody returning to their community. This is part of Ontario's investment of $23 million over two years to hire 50 additional probation and parole officers across the province.
"Our government supports the work of probation and parole officers who are on the frontlines of protecting communities and ensuring individuals complete a safe and successful transition once they leave the institution," said Solicitor General Sylvia Jones. "Strengthening the supports available to help individuals safely re-enter the community is vital to reducing recidivism and enhancing public safety."
The community reintegration officers are specialized probation and parole officers who will:
Work collaboratively with institutional staff to provide enhanced supports and services for offenders.
Facilitate information sharing between corrections staff, justice partners, and community-based service providers.
Build and facilitate opportunities for community partners, agencies, or local committees to link individuals to an array of social, labour and faith-based programs.
New community reintegration officers began their role in December at the Thunder Bay Jail and Correctional Centre, Kenora Jail, Vanier Centre for Women, Brockville Jail and Sarnia Jail. The remaining officers will be onboard at the Toronto South Detention Centre, Toronto East Detention Centre, Elgin-Middlesex Detention Centre, Quinte Detention Centre and Maplehurst Correctional Complex later this winter.
Community reintegration officers were established as part of the government's response to feedback from frontline staff, Indigenous partners, and community stakeholders.
"Keeping communities safe by providing effective programming and supports that reduce recidivism are a priority of OPSEU/SEFPO correctional staff," said Scott McIntyre, Probation and Parole Representative for the Ministry Employee Relations Committee. "OPSEU/SEFPO is encouraged and supports the hiring of these additional probation and parole officers given workload pressures."
The government is also working to establish Community Reintegration Planning Tables that will enable stronger relationships between correctional staff and justice sector and community partners to enhance community reintegration planning and implementation. Local engagement sessions with frontline staff and community partners are underway to inform the development of these tables.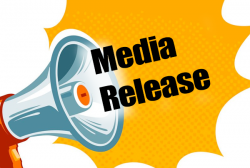 Latest posts by This Media Release
(see all)