Algoma Public Health has reported 28 new cases­­ of COVID-19 (#662 – #689), all from Sault Ste. Marie and area.
Potential exposure – GoodLife Fitness: Algoma Public Health is advising anyone who was at GoodLife Fitness, located at 589 Second Line E, in Sault Ste Marie on the following dates and times to follow public health guidance.
November 8, 2021, between 3:00 – 4:30 pm
November 9, 2021, between 1:00 – 2:30 pm
Any individual who was present on the date and times listed in the potential exposure is asked to:
Self-monitor for signs and symptoms of COVID-19 for 10 days from potential exposure.
Self-isolate immediately if symptoms develop.
Seek testing if symptoms occur.
Details of the confirmed cases
Case
Number
Exposure
Category
Status
Tested
Case #662
Unknown
Self-isolating
November 12, 2021
Case #663
Unknown
Self-isolating
November 12, 2021
Case #664
Close contact
Self-isolating
November 12, 2021
Case #665
Close contact
Self-isolating
November 13, 2021
Case #666
Close contact
Self-isolating
November 12, 2021
Case #667
Close contact
Self-isolating
November 12, 2021
Case #668
Unknown
Self-isolating
November 12, 2021
Case #669
Close contact
Self-isolating
November 12, 2021
Case #670
Close contact
Self-isolating
November 12, 2021
Case #671
Close contact
Self-isolating
November 12, 2021
Case #672
Unknown
Self-isolating
November 12, 2021
Case #673
Unknown
Self-isolating
November 12, 2021
Case #674
Close contact
Self-isolating
November 12, 2021
Case #675
Close contact
Self-isolating
November 12, 2021
Case #676
Close contact
Self-isolating
November 12, 2021
Case #677
Close contact
Self-isolating
November 12, 2021
Case #678
Close contact
Self-isolating
November 12, 2021
Case #679
Unknown
Self-isolating
November 12, 2021
Case #680
Close contact
Self-isolating
November 12, 2021
Case #681
Close contact
Self-isolating
November 12, 2021
Case #682
Close contact
Self-isolating
November 12, 2021
Case #683
Close contact
Self-isolating
November 12, 2021
Case #684
Close contact
Self-isolating
November 12, 2021
Case #685
Close contact
Self-isolating
November 12, 2021
Case #686
Close contact
Self-isolating
November 12, 2021
Case #687
Under investigation
Self-isolating
November 12, 2021
Case #688
Close contact
Self-isolating
November 12, 2021
Case #689
Close contact
Self-isolating
November 12, 2021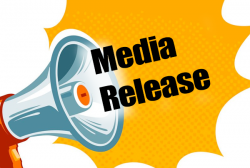 Latest posts by This Media Release
(see all)