Oct 6, 2021 at 07:56
Weather – Fog Advisory

A mix of sun and cloud. Fog patches dissipating late this morning. High 16. UV index 4 or moderate.
Tonight – Partly cloudy. Fog patches developing late this evening. Low 8.
Status of COVID-19 cases in Algoma
There are 6(1) active cases of COVID-19 in the Algoma District today.
83,877 people (73.3%) in the Algoma District are fully vaccinated (Last Updated: 9:55 AM, October 5, 2021).
News Tidbits:
The Sault Symphony Orchestra will perform a live concert at the Sault Ste. Marie Museum on Oct. 22.
Alanis Obomsawin accepted the Glenn Gould Prize on Monday for her lifetime contribution to the arts. The 89-year-old documentary filmmaker work includes documentaries that shed light on the 1990 Oka Crisis and police raids on the Listuguj Mi'gmaq First Nation in 1981.
Corey Bock and Stanley Cup champion Joe Klukay are the latest inductees to Sault Ste. Marie's Walk of Fame. Corey Bock was a national junior dart champion and won the TSN 10-pin Pins Game in 2003. Joe Klukay played 566 games over 10 seasons with the Toronto Maple Leafs (4 Stanley Cups) and Boston Bruins; also playing in the NHL's first All-Star game in October 1947.
In shades of what Michigan Governor Gretchen Whitmer was worried about with the ageing Enbridge Pipeline underneath the Mackinaw Straits – Officials say an underwater pipeline that spilt more than 3,000 barrels of oil (an estimated 572,807 litres of heavy crude) into California waters was split open and dragged more than 30 metres along the ocean floor, possibly by a ship's anchor. The US Coast Guard has said that the segment of the pipe that was dragged was 1.2 kilometres long, and had a gash that was more than 30 centimetres wide. The break is about eight kilometres offshore at a depth of about 30 metres. The spill has covered an area of about 20 square kilometres and has fouled a number of beaches – and untold wildlife.
Announcements:
Monte McNaughton, Minister of Labour, Training and Skills Development, will be joined by Deepak Anand, Parliamentary Assistant to the Minister of Labour, Training and Skills Development, and Donna Skelly, MPP for Flamborough-Glanbrook, to make an announcement about relief to employers and supporting jobs in Ontario in Hamilton at 10 a.m.
Rod Phillips, Minister of Long-Term Care, to make an announcement in Toronto at 1 p.m.
Bears are on the roam in Wawa. Please make sure that you have nothing available for them to eat, as they are foraging everywhere due to the short blueberry season this year. For personal protection, Young's General Store does have bear bangers and bear spray back in stock.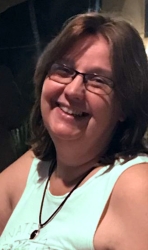 Latest posts by Brenda Stockton
(see all)