The Conseil scolaire catholique Nouvelon is proud to announce the appointment of Ms. Michelle Cotnoir as Director of Wellness and Inclusion. Ms. Cotnoir brings her educational training in administrative management and relevant experience in the field of social services and education to the position, which she will take up on April 19, 2021.
Michelle Cotnoir began her career at the CSC Nouvelon in 2013 as Lead of student wellness. In this role, she was the social work team manager, and oversaw, among other things, the implementation of the overall mental health and addictions strategy, liaised for provincial and community mental health initiatives and coordinated mental health initiatives designed to build staff capacity. She also led various initiatives related to health and wellness. A part-time professor in the Social Work Program at Collège Boréal, Ms. Cotnoir has worked as a social worker in various agencies in Northern Ontario and the Northwest Territories before joining the CSC Nouvelon.
Ms. Cotnoir can draw on broad expertise that will be highly useful in her new role. Thanks to her knowledge of the educational environment and the School Board priorities, she is ideally suited to lead the wellness and inclusion team and ensure the efficient and responsible management of the CSC Nouvelon.
"Michelle has shown remarkable leadership capabilities in the evaluation and planning of social services and was very appreciated for the support provided to various departments and schools," explained CSC Nouvelon Director of Education, Mr. Paul Henry. "Ms. Cotnoir stands out by her superior understanding of the CSC Nouvelon's strategic plan and the overall structure and functioning of our school board."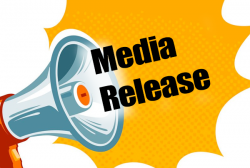 Latest posts by This Media Release
(see all)