March is done, the last ice hut is off the lake – Spring can come now and stay!
Weather:
Sunny. Wind up to 15 km/h. High zero. Wind chill minus 19 this morning. UV index 4 or moderate.
Tonight – Clear. Wind up to 15 km/h. Low minus 15. Wind chill minus 5 this evening and minus 19 overnight.
Status of COVID-19 cases in Algoma
Tested
Confirmed
cases

Active
cases
Currently

hospitalized

Resolved
cases

Deceased
114,757
229
10

0
219
4
Updated: March 31, 2021, 2:40 p.m.
Immunization Tracker for the Algoma District:
Total doses administered: 20,797
| | | | |
| --- | --- | --- | --- |
| Dose | # of Algoma residents who have received immunization | % eligible Algoma residents who have received immunization (adults 16+) | % all Algoma residents who have received immunization (any age) |
| People partially immunized with first dose only | 18,281 | 18.9% | 15.9% |
| People fully immunized with first and second dose | 1,258 | 1.3% | 1.1% |
| Total people immunized (first dose and/or fully vaccinated): | 19.539 | 20.2% | 17% |
Last Updated: 2:45 PM, March 31, 2021
News Tidbits:
Happy April Fool's Day. There is a push to change today from a day filled with pranks to a day fill with jokes because of how pranks can spread virally via the internet – without consumers fact-checking, and promoting them as fact. Instead, share a joke!
Why can't you find good photography jokes? They haven't been developed yet!
Superior Greenstone District School Board which serves the communities of Dorion, RedRock, Nipigon, Greenstone, Manitouwadge, Marathon, Terrace Bay and Schreiber are all moving to remote learning from April 6th to 9th due to an increase in COVID-19 cases in the region.
Good news for those who receive the Ontario COVID-19 Child Benefit. A new round of funding has been announced. Payments will be doubled to $400 per child and $500 for a child with special needs to help offset additional learning costs. The government is automatically providing this round of payments to parents who received Support for Learners payments, and they can expect money to begin flowing on April 26, 2021. Parents who did not apply for or receive the Support for Learners program can apply for the new funding starting May 3 with a deadline of May 17.  Parents will receive $400 for each child aged 0 to Grade 12 and $500 for children and youth 21 years old or younger with special needs, doubling the $200 and $250 received in the last round.
Concerns are rising in Northern Ontario about health care for residents.
Pikangikum no longer has 24/7 health care since March 17th when their health care system was pulled out of overnight care by Health Canada's 'concerns' for their safety. The overnight health services were removed after Pikangikum Chief and Council removed the OPP after serious misconduct allegations. The community is very concerned as medical crises do not happen only during the daytime. Pinkangikum does have its own police force. Pikangikum is now looking for temporary nurses while a more permanent solution is found.
The newly minted 2021-2030 master plan for Superior North EMS proposes consolidating four district stations into two (Terrace Bay/Schreiber and Nipigon/Red Rock) and the closure of the 12-hour Beardmore base. Superior North EMS serves 14 municipalities and residents of unorganized areas and First Nations throughout the District of Thunder Bay, while the City of Thunder Bay operates the service. The master plan suggests that Beardmore retains a paramedic with a non-ambulance vehicle who could be based out of the local clinic.
Dr. Adalsteinn (Steini) Brown, Co-Chair of the Ontario COVID-19 Science Advisory Table and Dr. David Williams, Chief Medical Officer of Health, will hold a media briefing to present updated modelling on the province's ongoing response to the 2019 novel coronavirus (COVID-19) at 10 a.m.
Premier Doug Ford will be joined by Christine Elliott, Deputy Premier and Minister of Health, Dr. David Williams, Chief Medical Officer of Health, and Dr. Adalsteinn (Steini) Brown, Co-Chair of the Ontario COVID-19 Science Advisory Table, to make an announcement at 1:30 p.m.
Don't Forget – If you are driving, the OPP are enforcing their Easter Long Weekend Traffic Safety Campaign which is in effect from Friday April 2 until Monday, April 5, 2021. Officers will be focusing on seatbelt education and enforcement. As a driver, you are responsible for all persons under 16-years-of-age to ensure seatbelt use. In the year 2020, 9 in North-East Region were killed in collisions on OPP-patrolled roads who were not wearing, or not properly wearing a seat belt. A driver or passenger (over 16 years-of-age), can be charged and face a fine totalling $240 ($200 set fine, $35 victim surcharge, $5 court costs) and two demerit points for seat belt infractions.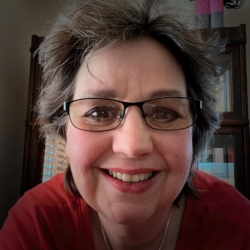 Latest posts by Brenda Stockton
(see all)