Chief Andy Rickard on behalf of Council, Administration and citizens of Garden River are extremely pleased to announce a significant funding announcement in the amount of $2.8 million to assist in replacing one of the original waterlines in the community.
Chief Rickard stated, "I wish to acknowledge the Minister of Infrastructure and Communities, the Hon. Catherine McKenna and our local Member of Parliament Mr. Terry Sheehan, the Province of Ontario, for their support and advocacy in making this much-needed upgrade a reality.
Garden River has been proud to be at the forefront in providing clean and safe drinking water for our citizens and this announcement is another step forward in our commitment to ensure that our citizens have access to ample clean water.
Over 50 years ago, Garden River installed the original water line with minimal equipment and resources. Today marks a historic moment for our community as we will now have the capacity to replace and enhance the old system with new technology and equipment. This project will continue to protect one of our most sacred gifts and necessities of life – access to clean and safe water for our people.
Our goal is to strive for future infrastructure improvements throughout the community. The project will encompass the Ojibway Subdivision – more specifically the Green Sky, Gemah and Shingwauk Street areas. I wish to thank our Economic Development and Community Resource Team, our Water Department and our Public Works Department for their dedication and amazing work in putting this successful proposal together.
Although we are in a pandemic, Garden River First Nation will continue to strive for advocating and lobbying for projects like this that will improve the lives of our people."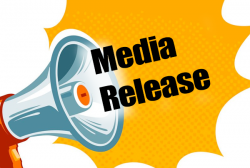 Latest posts by This Media Release
(see all)