Weather – Cloudy. 40 percent chance of flurries or drizzle early this morning then 40 percent chance of drizzle this morning. Risk of freezing drizzle early this morning. High plus 3. UV index 1 or low.
Tonight – Cloudy. Risk of freezing drizzle overnight. Fog patches developing near midnight. Wind up to 15 km/h. Low minus 6. Wind chill minus 8 overnight.
Status of COVID-19 cases in the Algoma District (from Algoma Public Health)

Tested (1) 
Confirmed
cases
Active
cases
Resolved
cases (2)
Deceased
61,018
60
3
57
0
Updated: November 20, 11:00 a.m.
(1) That Algoma Public Health is aware of.
(2) Patient tested positive but is resolved according to current public health criteria. This number includes any persons who are deceased.
These data sets are preliminary and subject to change, pending further review.
Confirmed positives will be reported as soon as publicly available.
News Tidbits –
Don't forget that there will be a test of the Alert Ready system at 12:55 p.m. Alerts will be sent via radio, television, and alert-capable LTE devices in geographic targeted alert areas. Alerts will also be sent to to existing subscription lists via e-mail, text message and also to social media (facebook, twitter).
Premier Doug Ford will be joined by Christine Elliott, Deputy Premier and Minister of Health, and Dr. David Williams, Chief Medical Officer of Health, to make an announcement at 1 p.m. today.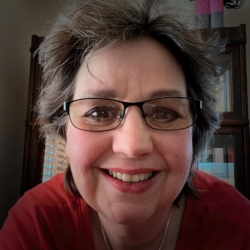 Latest posts by Brenda Stockton
(see all)