Weather – Cloudy. 30 percent chance of drizzle early this morning. Snow beginning this morning. Fog patches dissipating this morning. Local snowfall amount 2 cm. Wind becoming west 20 km/h gusting to 40 near noon. Temperature falling to zero this afternoon. Wind chill minus 9 this afternoon.
Tonight – Flurries ending this evening then cloudy with 30 percent chance of flurries. Wind west 20 km/h becoming light after midnight. Low minus 10. Wind chill near minus 15.
Status of COVID-19 cases in the Algoma District (from Algoma Public Health)

Tested (1) 
Confirmed
cases
Active
cases
Resolved
cases (2)
Deceased
59,488
58
3
55
0
Updated: November 19, 11:40 a.m.
(1) That Algoma Public Health is aware of.
(2) Patient tested positive but is resolved according to current public health criteria. This number includes any persons who are deceased.
These data sets are preliminary and subject to change, pending further review.
Confirmed positives will be reported as soon as publicly available.
News Tidbits:
Superior Children's Centre has spent the last few weeks planning the Annual Community Christmas, Santa, Mrs. Claus and the elves will be there – details to come soon!
There is an impromptu Public Skate tonight 4:30 – 5:30 pm! Come kick off your weekend with a skate!
Mike Ranta, who paddled through Michipicoten Bay is building what he believes will be the world's largest paddle in Killarney.
Premier Doug Ford will be joined by Christine Elliott, Deputy Premier and Minister of Health, Rod Phillips, Minister of Finance, and Dr. David Williams, Chief Medical Office of Health, to make an announcement at 3:30 today.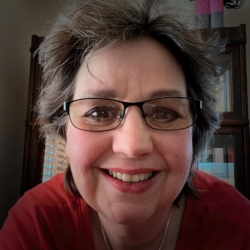 Latest posts by Brenda Stockton
(see all)