Although we cannot meet for Worship together you may like to read the Scriptures for 25 October 2020.
Deuteronomy 34: 1-12     Moses dies & is buried in Moab.
Psalm 90                              O God, our help in ages past.
1 Thessalonians 2: 1-8    We care for you like a nurse tenderly
                                               cares for her own children.
Matthew 22: 34-46   Love God; love your neighbour as yourself.
To Ponder:    When have you been tested in your life or in your faith ?  What were the circumstances?  How did you respond ?
Gathering  Pentecost 2   2020  pg. 16 – used with permission
Lorna Chiupka, Kaireen Morrison & Maria Reid are preparing  Bulletins for Morning Worship each Sunday & deliver them.
If you would like to be included please call 856-1518
The U.C. W. requests that ALL items for the next THRIFT SHOP be saved at Home as we cannot enter the Church TO SORT.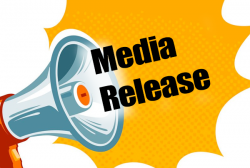 Latest posts by This Media Release
(see all)