Weather – Increasing cloudiness this morning. Fog patches dissipating this morning. High 22. Humidex 26. UV index 6 or high.
Tonight – Partly cloudy. Fog patches developing near midnight. Low 12.
Marine Forecast – Wind northwest 10 knots becoming light near midnight. Wind light Friday. Waves one half metre or less. Fog patches dissipating near noon. Fog patches reforming overnight.
Statistics from Algoma Public Health  – July 29, 2020 (8:15 a.m.)
Algoma regions where residents have tested positive for COVID-19 include the following:
Sault Ste. Marie & Area
Central & East Algoma
Elliot Lake & Area
| | |
| --- | --- |
| Tested | 19,857 |
| Positive | 27 |
| Negative | 19,340 |
| Pending | 490 |
| Deceased | 0 |
| Resolved | 27 |
Total confirmed cases by area of residence
Central & East  Algoma – 2
Elliot Lake & Area – 3
North Algoma – No
Sault Ste. Marie & Area – Yes (22)
News Tidbits:
There are eight active fires across the Northeast Region. All eight fires are being observed. The fire hazard ranges from low to high across the region.
There are currently 14 active forest fires in the Northwest Region. Three are not under control, four are being held, three are under control, and four are being observed. The forest fire hazard is mainly low to moderate with pockets of high hazard scattered across the region.
Algoma Public Health has issued a swimming advisory for Pointe Des Chenes located in Sault Ste. Marie, Ontario. Water samples are taken from Pointe Des Chenes every week. Test results of samples taken on Monday, July 27, 2020 contained high levels of bacteria. It is unsafe to swim at beaches with increased levels of bacteria. When sample results return to safe levels, the advisory will be removed.
Sudbury's Superstack has been decommisioned. Two shorter stacks are taking its place. The shorter stack have more efficient scrubbers to remove pollutants. The iconic landmark will remain standing for now.
Shannon Fuller, Assistant Deputy Minister of Strategic Policy and Planning Division, Denys Giguere, Assistant Deputy Minister of French-Language Teaching, Learning and Achievement Division, Dr. David McKeown, Chair of Ontario's Public Health Measures Table, and Nancy Naylor, Deputy Minister, from the Ministry of Education will hold a technical briefing on the plan to reopen schools safely in September at 11:30 a.m.
Premier Doug Ford will be joined by Christine Elliott, Deputy Premier and Minister of Health, Stephen Lecce, Minister of Education, and Dr. Barbara Yaffe, Associate Chief Medical Officer of Health, to make an announcement at 1 p.m.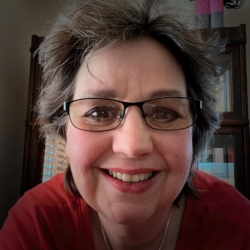 Latest posts by Brenda Stockton
(see all)